Fire displaces 2 adults, 3 children in New Bedford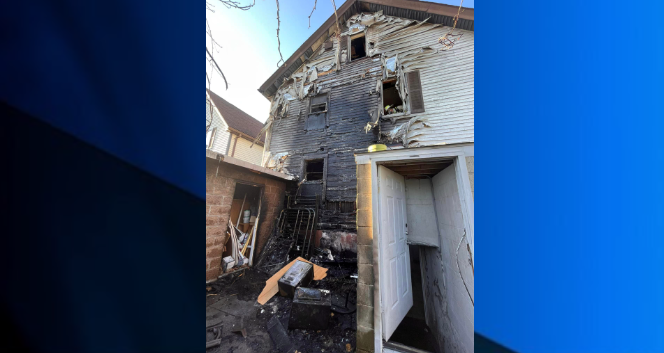 NEW BEDFORD, Mass. (WLNE) — The New Bedford Fire Department said they received multiple 911 calls for a house fire on Blackmer Street on Sunday.
ABC6 News Crews were on-scene where multiple firetrucks, police cruisers and Eversource vehicles were seen blocking off the road.
Command Unit Two, District Chief James Fortin said there was heavy smoke and fire in the rear of a three-story residence.
Fire crews said they were able to keep the fire from spreading to the attic of the balloon-framed home.
News crews reported Rivet Street, South First and South Second Streets are blocked off.
Officials said the second floor was occupied at the time of the fire and two adults and three children who are currently being assisted by the American Red Cross.
No injuries were reported and the cause of the fire remains under investigation.
This is a developing story and will be updated as information is released.