Fire forces residents out of Providence home before the holiday week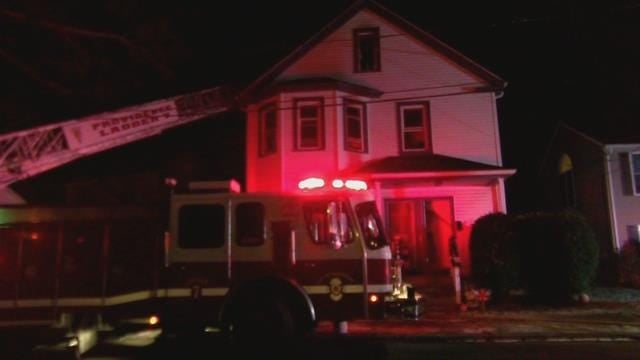 PROVIDENCE. R.I. (WLNE) -It all started a little after 10 Sunday night, when Marc Lanni smelled smoke coming from his neighbor's Newbury Street house.
"It caused me to turn around, and I saw flames coming off the top of the house," he said.
Lanni ran over to find the house quiet, because the residents were unaware of the fire on their roof. He frantically banged on the door.
"The homeowner came out first, and I told her, 'You need to get out now, the house is on fire, and it's really bad,'" he said.
The homeowner's family and their tenant got out of the building with no injuries, as fire crews battled the flames, even using skylights for ventilation.
"The fire trucks were absolutely covering the street," said neighbor Dan Burns.
Crews had to cut power to the home, due to heavy fire and water damage.
The building has been declared uninhabitable for now, forcing residents out of their home right at the holidays.
"Having the family displaced at Christmas, that's the super tough part," Burns said. "The timing couldn't be any worse."
But Lanni says the residents have expressed their gratitude to him, because even if they don't have their house this Christmas, they have their lives.
"The situation, as bad as it was, is a good ending," he said. "It could've been a lot worse."
The Red Cross is helping the residents while they're displaced.
© WLNE-TV / ABC6 2019