Fire in New Bedford sends 4 firefighters to hospital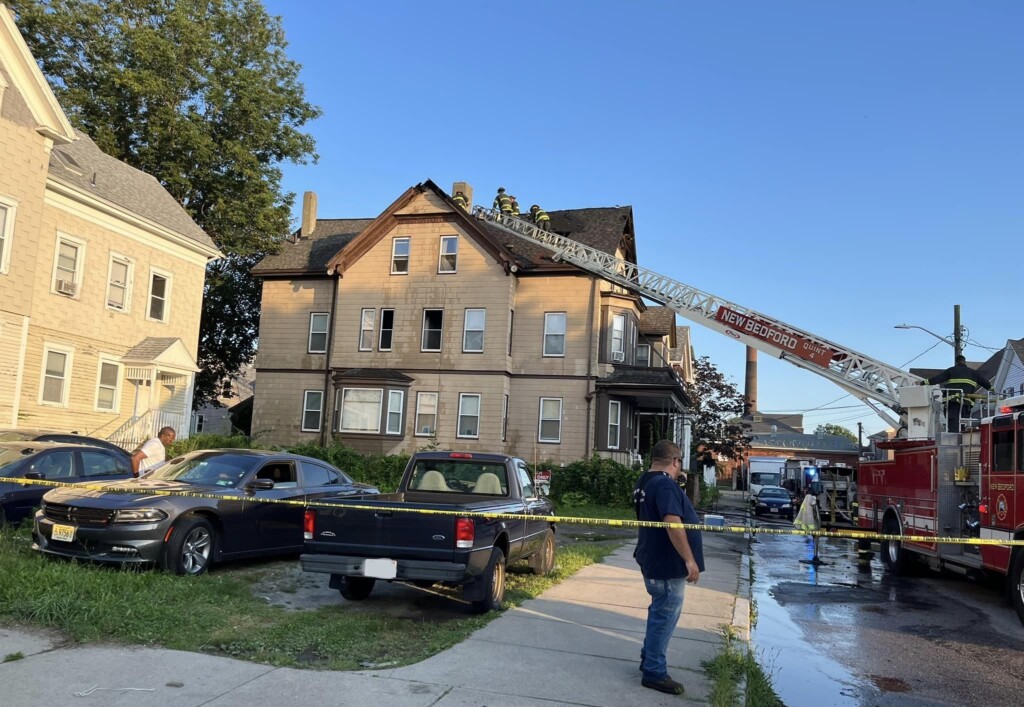 NEW BEDFORD, Mass. (WLNE) — A fire in New Bedford sent four firefighters to the hospital over the weekend.
The fire happened at about 4:30 p.m. Sunday at 24 Cedar St.
Fire District Chief Scott Gomes said when they arrived, smoke was coming from the second floor of the three-story home. The fire had already spread to the attic and roof.
No tenants were injured.
Gomes said three of the four firefighters were sent to St. Luke's Hospital for heat exhaustion. The fourth was sent after falling inside the building.
A paramedic, who was trying to find a missing tenant before firefighters arrived, was also taken to the hospital for smoke inhalation, said Gomes. They were all released later that day.
Gomes said the American Red Cross is helping four adults and one child who were left without a home.
The cause of the fire wasn't immediately known and is currently under investigation.