Fire on Charlestown Beach likely caused by improperly tossed fireworks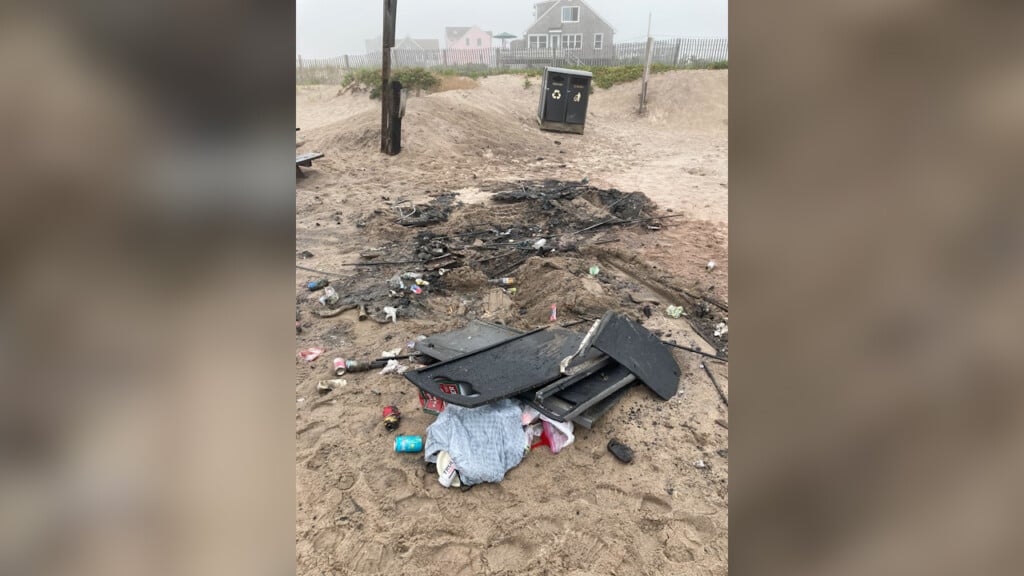 CHARLESTOWN, R.I. (WLNE) — Improperly disposed fireworks may have caused a fire on Charlestown Beach on the Fourth of July.
The Charlestown Parks and Recreation said Wednesday that the fire that destroyed several garbage cans was not suspicious. They believe it was most likely sparked by fireworks that were tossed into the containers.
The department said the beach is back to normal.
Flames broke out at the beach early Tuesday morning, destroying several garbage cans.
Beach staff worked to quickly clean the area before beach-goers arrived for the holiday.
Staff said those going to the beach on Tuesday may have seen some debris as crews worked to clear it.