Fire tears through Providence home shortly before New Year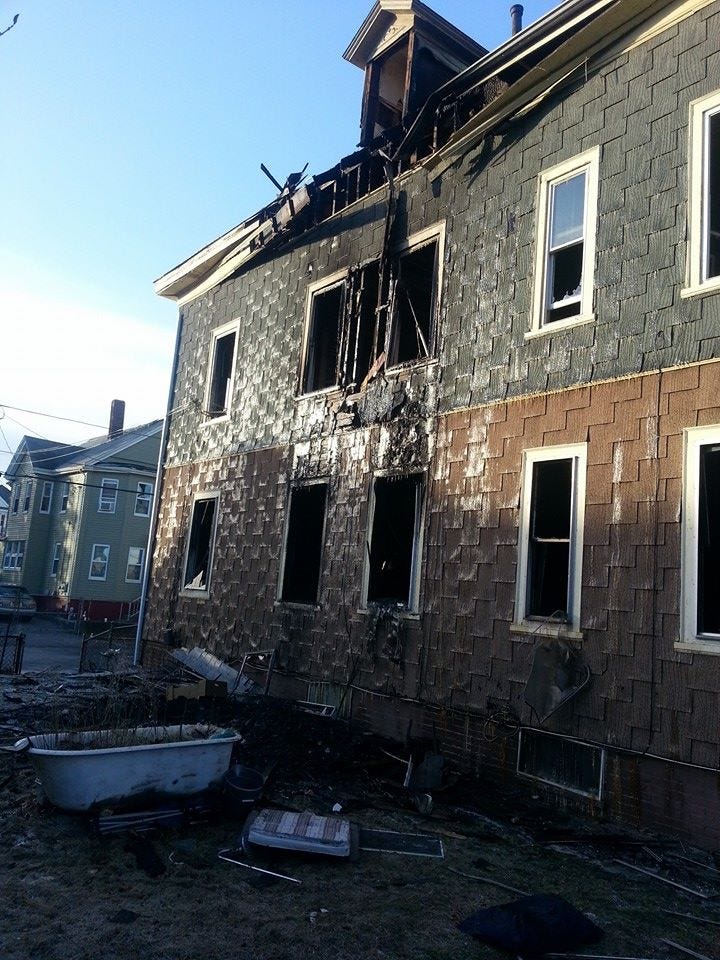 Dee DeQuattro
Fire crews are investigating the cause of a late night fire on Eastwood Ave. in Providence.
Flames tore through the multi-family home just before midnight on New Years Eve. Tenants say they were out celebrating the New Year when the blaze started.
A mayday call had to be put out after a firefighter working to extinguish the fire fell through a floor on the second story. Fortunately, he was uninjured.
Crews believe the fire started in the living room of the first floor apartment.
Two dogs, a greyhound and a shih tzu, were killed in the fire.
Five tenants were displaced and are currently being assisted by the Red Cross.
(C) WLNE-TV 2013