Firefighters battle black smoke rising from Cranston backyard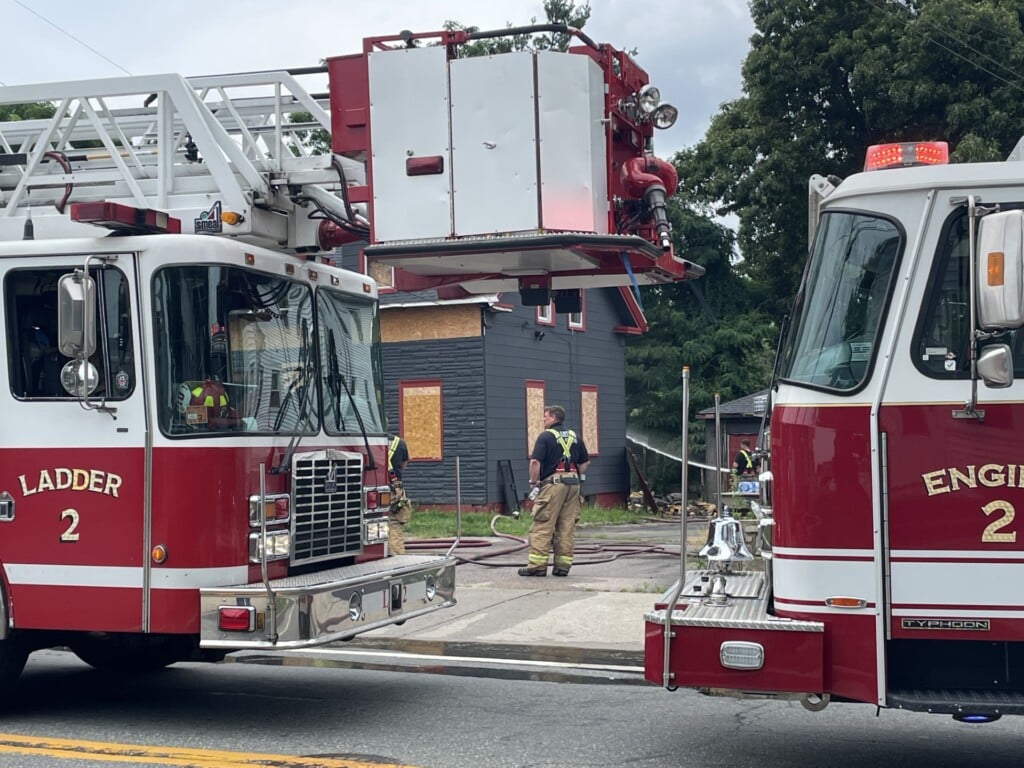 CRANSTON, R.I. (WLNE) — Firefighters in Cranston responded to reports of heavy black smoke in the backyard of a Cranston house.
The Cranston Fire Department responded to 1105 Pontiac Ave. around 1 p.m. after receiving reports of smoke or fire in the area.
ABC 6 News crews saw firefighters spraying water into the backyard of the boarded up home.
No information on the cause or severity of the fire was released.