Fire destroys Rehoboth Senior Center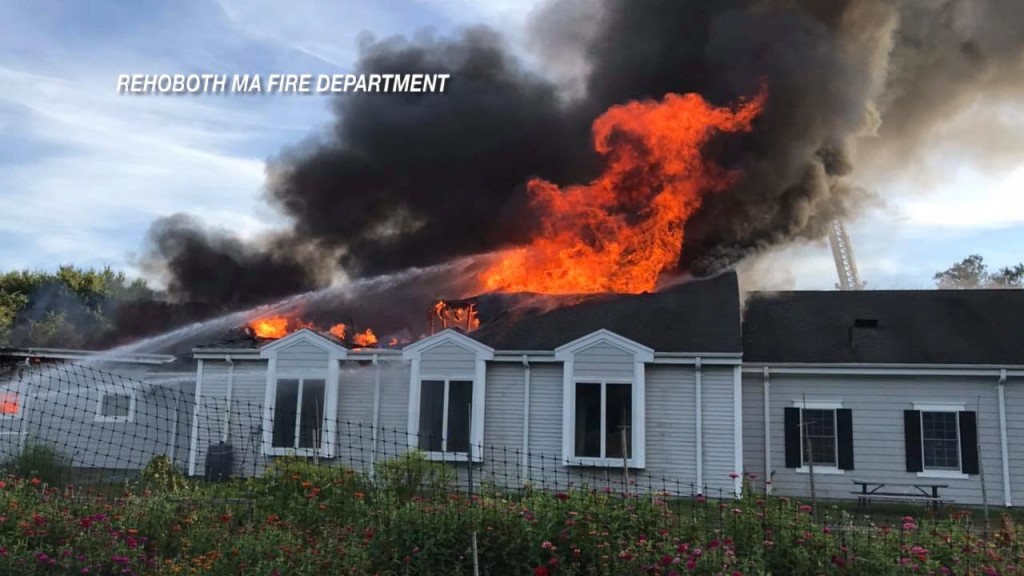 REHOBOTH, Mass. (WLNE): Firefighters put out a fire at a senior center in Rehoboth that started around 5 p.m. on Saturday.
Flames ripped through the Gladys L. Hurrell Senior Center on Bay State Road, causing the roof to collapse and making the building a total loss.
There was no one inside the senior center at the time, according to Rehoboth Fire Chief Frank Barresi.
Rob Whittamore, who serves on the Council on Aging that runs the building, said before the pandemic the senior center would get more than a thousand visits a week.
"It's a true tragedy for this town," Whittamore said. "But we will come back. There is resilience. We will somehow find a way to get back on our feet and provide the services to the town that are so important."
Chief Barresi said firefighters faced challenges when trying to put out the fire.
"The ceiling started to collapse, so I pulled the crews out of there," Barresi said. "It got into the attic and just came across very rapidly."
Chief Barresi said they are still investigating the cause of the fire.