Fall River Firefighters battle heat during large fire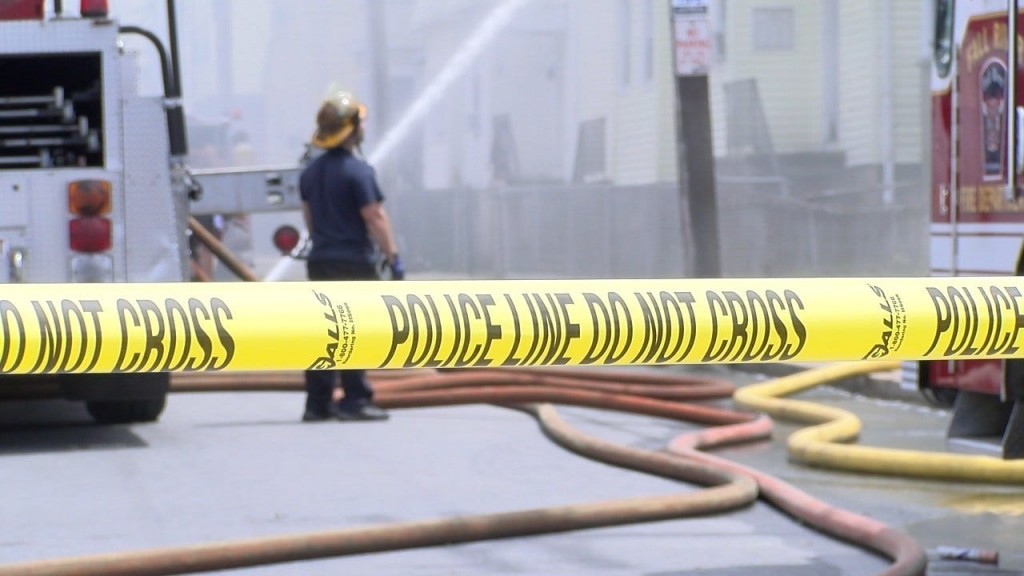 By: News Staff
@ABC6
Reporting by: Bianca Buono
Firefighters in Fall River spent several hours Sunday afternoon battling a large fire. The extreme temperatures outdoors made their already difficult job a lot tougher. Crews did whatever they could to beat the heat while fighting that blaze on County Street.
Temperatures neared 90 degrees. The sweltering heat no top of the 65 pounds of gear the firefighters wear made a dangerous combination.
"There's a lot of heat stress on the body so it's my job and the other district chief on the scene's job to rotate personnel through," said Acting District Fire Chief Matt Johnson.
Paramedics were on stand by just in case. Neighbors dropped off cases of water in an effort to help.
The building is vacant because of damage from another fire just a few months ago. This time it burned for hours. At one point fire officials said they pulled out all crews from inside the building because conditions were unsafe.
"Heavy fire. Very difficult conditions. At this point we have multiple collapse areas so we're using defensive exterior operations," explained Johnson.
The cause of the fire remains under investigation.
© WLNE-TV 2016