Firefighters battle house fire in Brockton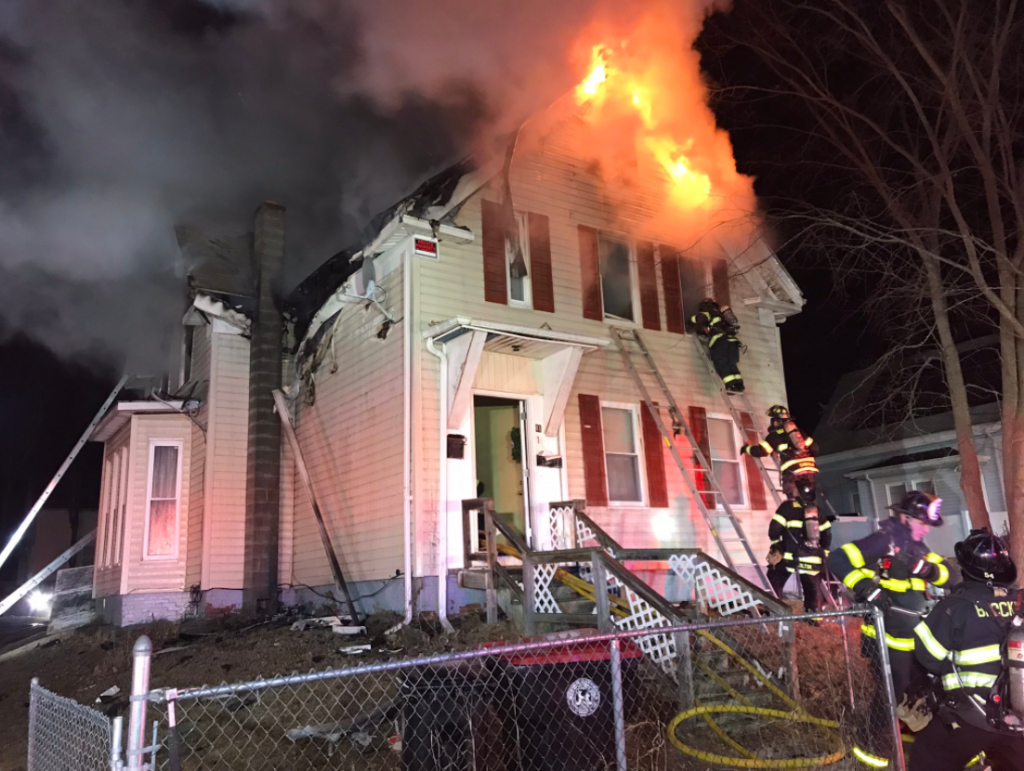 BROCKTON, Mass. (WLNE)- Firefighters from the Brockton Fire Department responded to the scene of a house fire in the city on Saturday, according to the department's Twitter.
Crews arrived at the scene on Glenwood Street at around 6:20 p.m.
The amount of damage to the home is unknown at this time.
It is unknown if anyone was home at the time, or if anyone was injured.
The cause of the fire has yet to be determined.
This is a developing story, check back later for more information.