Firefighters battle three-alarm wedding venue fire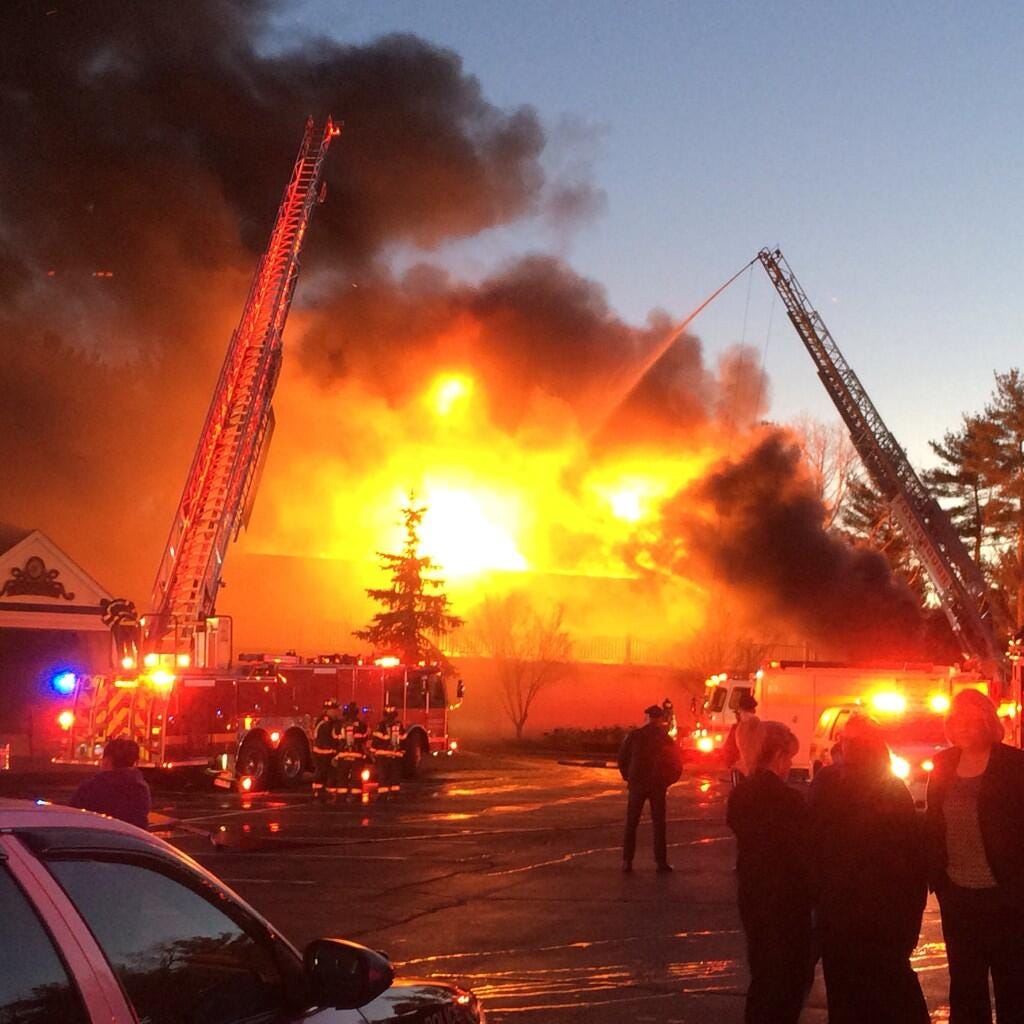 By Alana Cerrone
Crews from several towns battled a massive fire at a function hall in Foxboro Saturday night.
A wedding was being held at the Lakeview Pavilion, and when the bride and groom had just finished up their vows and began to walk down the aisle, the fire alarm went off.
Everyone in the hall was evacuated, and moments later flames consumed the building.
Someone allegedly flicked a cigarette onto mulch, which may have sparked the fire.
Crews were on scene for hours battling the blaze. No injuries were immediately reported.
(C) WLNE-TV 2014