Firefighters battle truck fire in Coventry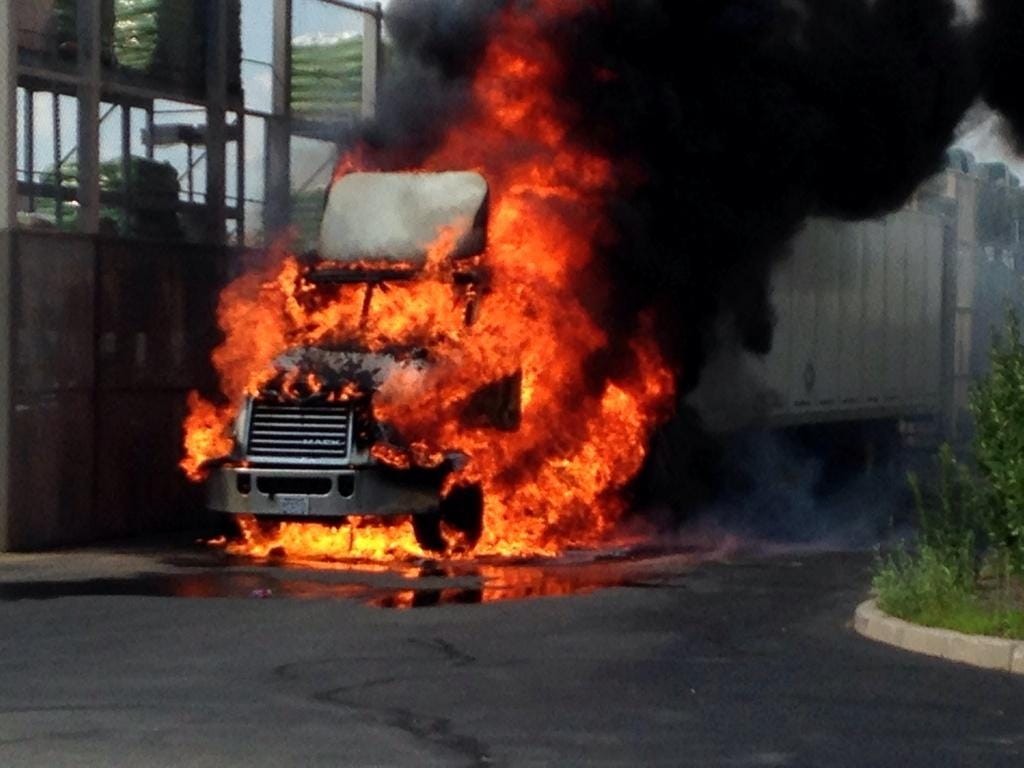 By News Staff
Coventry Fire crews battled a massive tractor trailer fire Tuesday afternoon.
Firefighters were called to the fire on Centre of New England Boulevard near the Home Depot at around 3:30 p.m.
When crews arrived the cab of the trailer was fully involved. It took crews about 30 minutes to put the blaze out.
Warwick and Johnston firefighters were called to the scene to help.
The truck was filled with returned merchandise, according to fire officials.
There were no injuries. Crew were at the scene cleaning up until a little after 7 p.m.
The fire marshals office is investigating, though it appears to be accidental.
(C) WLNE/TV 2014