Firefighters extinguish truck on fire in Johnston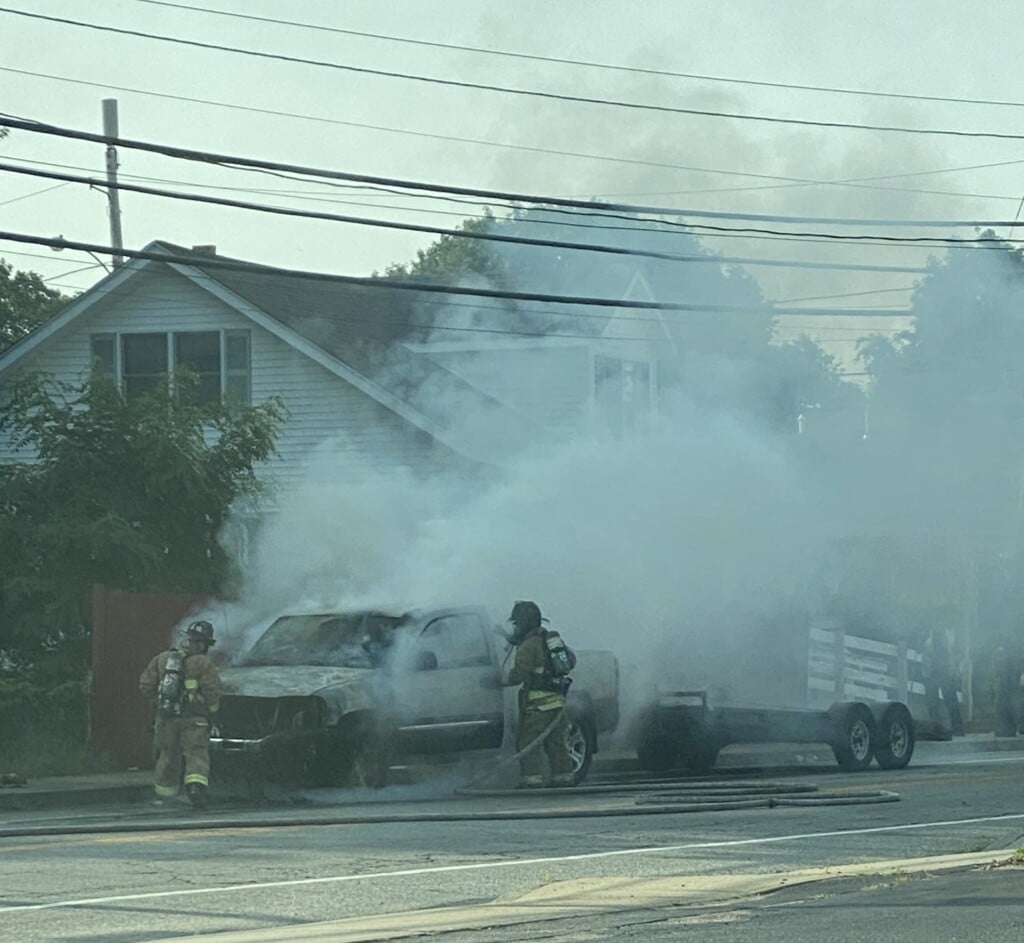 JOHNSTON, R.I. (WLNE) — Firefighters extinguished a truck that caught fire on Killingly Street in Johnston on Wednesday.
An ABC 6 News viewer shared photos of first responders supplying water to a smoking pick-up truck with a trailer attached to it.
Heavy fire damage could be seen on the front end of the truck and smoke was billowing from the cab.
No injuries were immediately reported from the scene.
ABC 6 News has reached out to Johnston police for further information on the incident.