Firehouse gets year supply of toilet tissue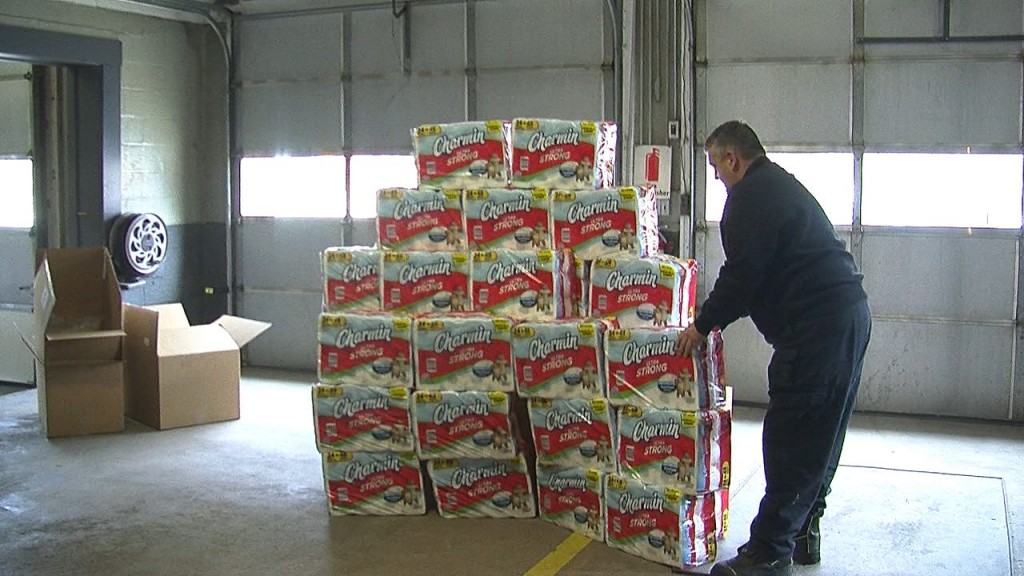 By Dana Griffin
@danaRgriffin
NORTH CUMBERLAND, RI- Today was like Christmas morning for firefighters at the Whipple fire house in North Cumberland.
For the next year, tax payers won't be fitting the bill for the station's toilet tissue; Charmin has taken care of that.
"The department's always supplied plenty of supplies, but every little bit helps in the tight economy so this will certainly help the district out a bit," said Lt. Craig Emerson.
The donation is a part of the Charmin Relief Project. The company donates 960 rolls to one fire station in every state. That's nearly 50,000 rolls.
All the company needed to know was who needed it the most.
Chris Smith wrote the letter. He said, "It makes us feel better and stuff like that, more relaxed and in other situations. There are times where the community is in need. People's homes are burned and natural disasters happen. Civilians have to come and be here in the fire house with us and I think if they can see a little bit of home here with us in the firehouse, it makes them feel better too."
Although clean, the bathroom is not the coziest. Firefighters often sleep at the station and they appreciate a touch of home.
For fire fighter Chris Smith's good deed, he's now earned a new title.
"I'm prepared to accept my new title as 'Mr. Squeezably Soft'," said Chris Smith.
Smith says they'll be sharing this mound of TP with the other three Cumberland fire stations.
In addition to the donation, Charmin will select five firehouses across the nation that will receive a bathroom mini–makeover.
©2014 ABC6/WLNE-TV. All Rights Reserved.