First casino in Massachusetts opens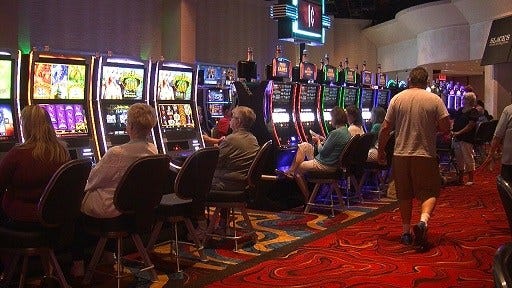 By: Rebecca Turco
Email: rturco@abc6.com
PLAINVILLE – Thousands of people tested their luck Wednesday, at Massachusetts' first casino.
The casino officially opened at noon, following a ribbon cutting ceremony in the morning. Within two hours, all 1,800 parking spots had been filled.
The $250 million Plainridge Park Casino boasts more than 1,200 slot machines and virtual table games. Plus, the only live horse racing track in Massachusetts.
For many locals, it's a win-win to have a casino so close-by. "We're always driving to Connecticut, to the other casinos," said Helene Giston of Foxboro. "[So we're] very happy to have it here."
The casino's opening has been a long time coming. Parent company Penn National Gaming faced everything from backlash referendums to the gaming license competition.
"It finally has come to this day, which is just so exciting for all of us," Eric Schippers, senior vice president for public affairs, told ABC6 News.
The casino is now open 24/7, 365 days a year. It will also serve as an entertainment venue, hosting festivals.
© WLNE-TV 2015