First comfort and therapy dog in Tiverton joins the force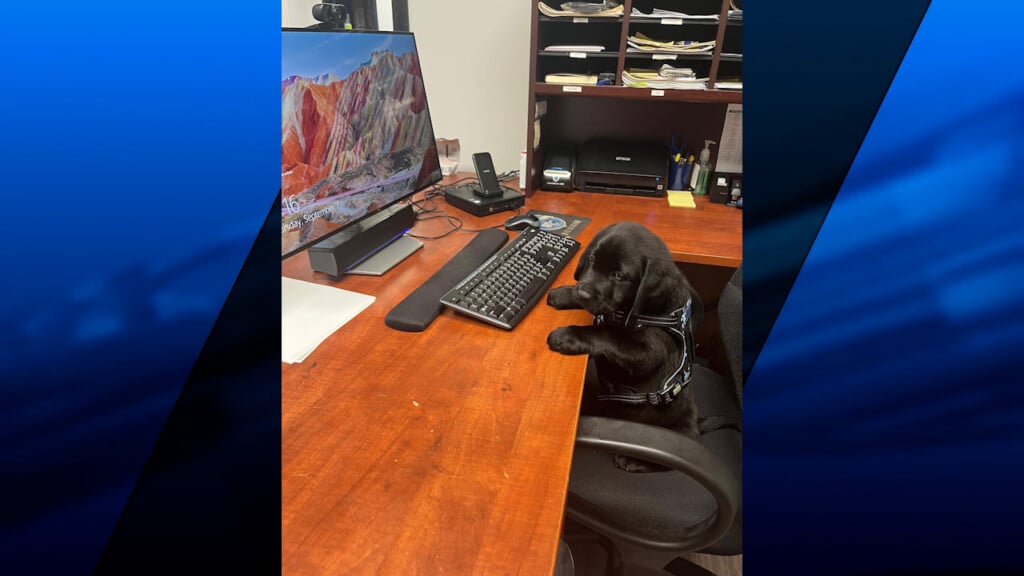 TIVERTON, R.I. (WLNE) — The newest officer in Tiverton has a lot of spirit — and four legs.
Officer Shaun Wilson took Blue home from Boonefield Labradors last week.
Blue will be the first comfort and therapy dog at the police department.
He has hit the ground running, getting to know everyone in the department and out in the community.
He met all of his fellow officers and visited Town Hall before having his first veterinarian visit on his first day.
"I even got to take over Sgt's desk," the department wrote on Blue's Facebook page. "Then I took a trip to town hall and found the perfect seat."
Blue made time to see the community he will serve during his first week, visiting students at Tiverton High School and going to a concert at Bulgarmarsh Park.
He even made a trip to the Tiverton Public Library — and only bit a few of the books.
"My adventures have been so fun and they have just begun!" the department wrote.