Local First Graders Explain Thanksgiving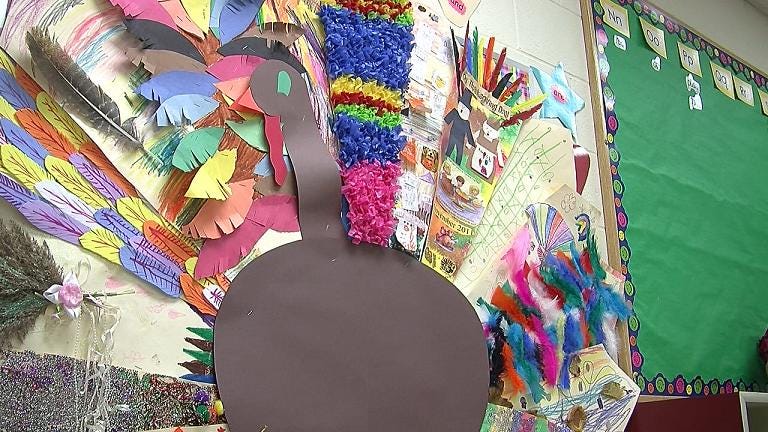 First graders at Randall Holden Elementary School in Warwick had a holiday feast on Wednesday. The students dressed up as pilgrims and indians and shared a meal together of corn bread, pumpkin bread and popcorn.
When asked to explain was Thanksgiving was, and what they were thankful for, some very insightful answers were given.