First Lady Jill Biden focuses on the future of education at Rhode Island College stop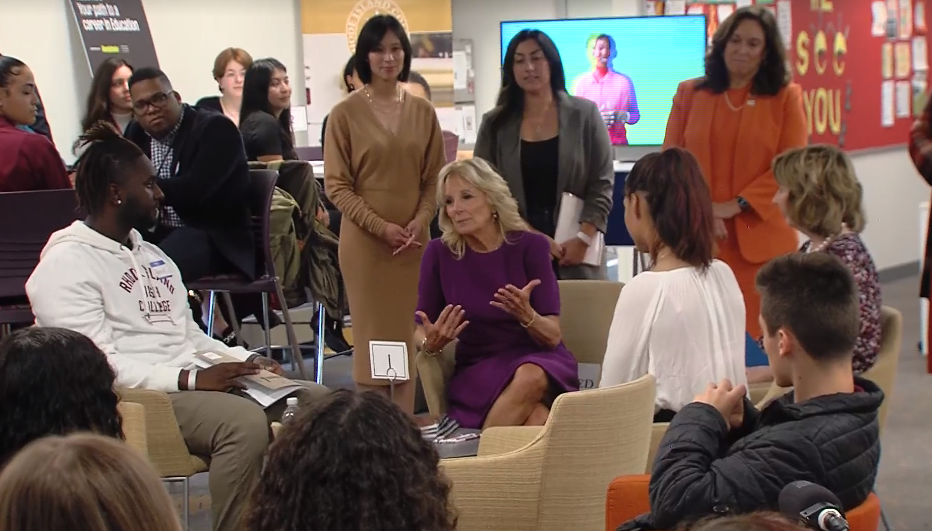 PROVIDENCE, R.I. (WLNE) — First Lady Jill Biden joined Gov. Dan McKee and several other Rhode Island Democrats for an event at Rhode Island College Wednesday.
Biden met with students and educators at the college to recruit future educators into the profession.
She was advocating for better pay, recruitment, and retainment processes.
"You'll know someone is a better figure because of you, that someone is sitting a little taller because you gave him the confidence," Biden said.
The First Lady has been a teacher for over 35 years and still teaches classes at Northern Virginia Community College.
Following the event at RIC, Biden went to campaign events for McKee and Magaziner.