First look at Superman Building apartments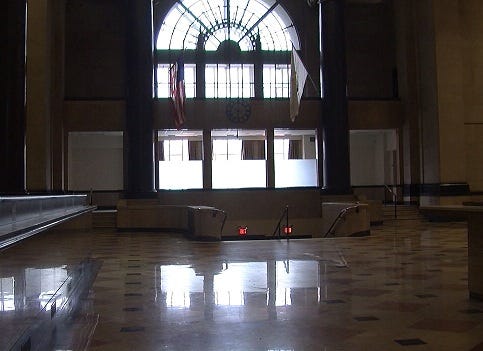 By: Chelsea Priest
It's the most iconic building in Downtown Providence but for the last year it's been shut down.
Today for the first time since Bank of America shut it's doors in April of last year, people were able to walk through the bank entrance at 111 Westminster St. or, the Superman Building.
But now what's to come of the dark building?
Steve Durkee of Cornish Associates, a real estate development company said, "I think what's happened in the past 15 years is a resurgence for apartments in downtown" And according to the developers there is a need for more living space in Providence.
Durkee went on, "Every building downtown we've looked at, we've looked at all the apartment complexes is in the high 90s in terms of occupancy."
A plan for 280 apartments has been proposed with rents ranging from $1100 to $2700. Now the question is funding. Developers are hoping for historic tax credits from the state to get the project going. They hope to secure funding by this summer, if they do things would happen quickly. Durkee explained, "If we are successful in June then we would see construction in the first quarter of 2015 and we would see completion 12 months later."
(C) WLNE-TV 2014