Fall River Mayor-elect's first order of business: improve city morale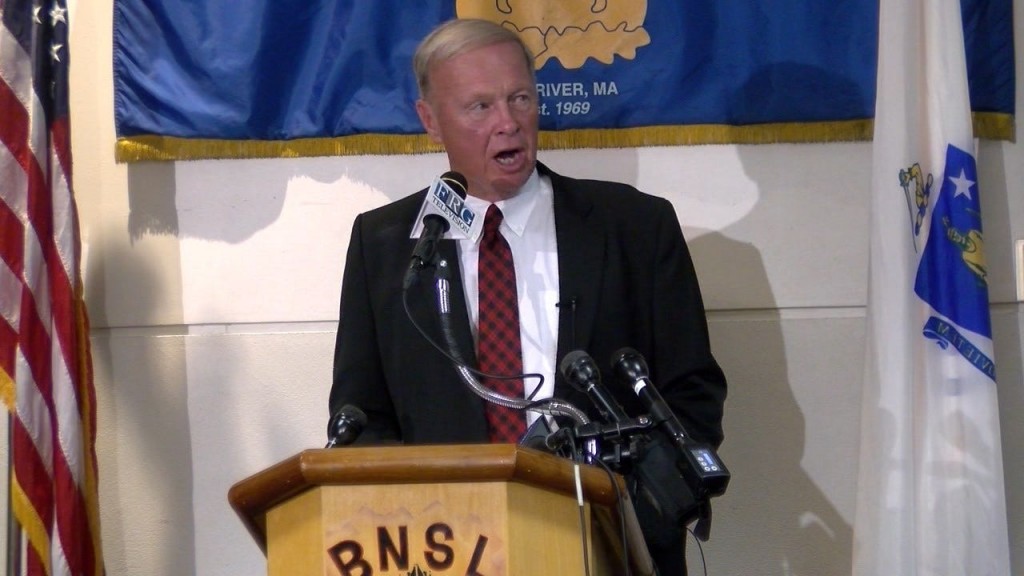 FALL RIVER, Mass. (WLNE) – Wednesday marked day one for Fall River Mayor-elect Paul Coogan after his overwhelming win Tuesday night.
"Today has been a lot of meetings, tomorrow they'll be more meetings. Then we'll sit down with some of the people I depend on to help me out and we'll chart a path of where we're gonna go."
Coogan, a current school committee member, won Fall River's mayoral election with 10,653 votes. He defeated write-in candidate Cathy Ann Viveiros, and embattled Mayor Jasiel Correia, who, even under federal indictment, still got 7% of the vote.
"They wanna know that they can depend on their leader to show up at work every day and do what's best for the city, not what's best for them, and we will be doing that from day one," said Coogan.
Coogan's first order of business will be to improve morale across the city after a year of scandal.
"It killed the climate in the city, I mean, people are so distraught about the way we were being portrayed. A couple of bad eggs made us look really bad to the rest of the country, and it was uncalled for," said Coogan.
Coogan said, with his background in education as the former vice-principal of Kuss Middle School, Talbot Middle School, and B.M.C. Durfee High School, evaluations matter. He is going to make it a point this week to meet with city employees, as rumors have been swirling that he'd be firing workers in city hall.
"People have to know they're valued, they work for the city, they're important pieces of what we're doing."
Then, he said, he'll work to tackle issues like infrastructure, economic development, and affordable housing.
"Visit every piece of property the city of fall river owns and talk to the people on the ground and see what they need, what we can do to support them, and what they're doing right and what they're doing wrong."
Jasiel Correia posted to Facebook Wednesday morning, sending a message of congratulations.
© WLNE-TV 2019