First Place PawSox Roll on, Beat Mud Hens on Armed Forces Night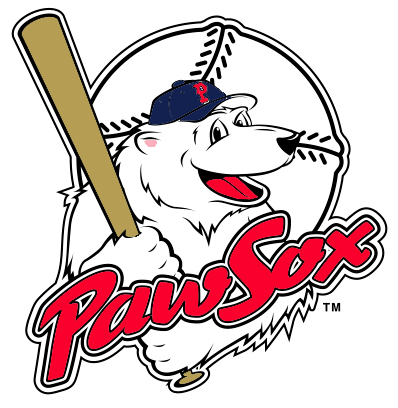 Ken Bell
PawSox news release…
PAWTUCKET, R.I. — Right-hander
Rubby De La Rosa delivered his third consecutive scoreless outing and
the Pawtucket Red Sox defeated the Toledo Mud Hens for the sixth
straight meeting, securing their 50th victory by a 3-0 final Thursday in
front of 7,402 at
McCoy Stadium.
De La Rosa (W, 2-1) struck out six, without issuing a walk, in 5 2/3
innings and has not allowed a run since a June 8 start at Syracuse.
Overall, De La Rosa has recorded 20.0 consecutive scoreless innings,
while lowering his ERA to 2.28.
Wearing a specially-designed camouflage jersey for the PawSox's 34th
annual Armed Services Night, De La Rosa had to escape a pair of jams to
keep his streak in tact.
With runners at second and third with one out in the third inning, De La
Rosa benefited from a line-drive double play. A second double play,
off a grounder, helped him strand a Mud Hen at third base in the fifth
inning.
Meanwhile, Toledo starter Kyle Lobstein (L, 0-1) fell behind in his
Triple-A debut when he allowed three straight one-out hits in the bottom
of the third inning.
Jackie Bradley Jr. tripled into the right-field corner and scored on
Drew Sutton's bloop double. Mitch Maier then singled home Sutton for a
2-0 lead.
Pawtucket scored again when Jonathan Diaz tripled to right off reliever Jess Todd in the seventh and raced home on a wild pitch.
When De La Rosa gave way after 92 pitches, Jose De La Torre entered and retired all six batters faced.
Anthony Carter (S, 13) was credited with the save, despite allowing four
runners with a single and three walks allowed in 1 1/3 innings.
As the International North leaders, the Sox are 50-29 overall, 11-1 in
their last 12 games and 23-9 in their last 32 contests since May 24.
Pawtucket is also 6-1 on a stretch of eight straight encounters with
Toledo.
They'll meet for the final time this season Friday at 7:05 p.m., when
Alfredo Aceves (3-1, 3.03) opposes lefty Pat Misch (2-5, 5.20) in the
fifth game of a season-long nine-day homestand.