ONLY ON 6: First Police, Now Providence Firefighters Facing Layoffs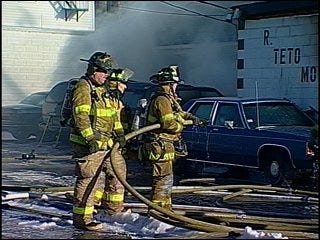 First, 60-80 Providence Police officers were facing layoffs, due to budget cuts and deficits.
Now, the Providence Fire Department may be going under the knife, as up to 100 firefighters are facing possible layoffs.
The Mayor's office would neither confirm, nor deny the report, which comes as the city tries to close a sizeable budget deficit.
ABC6 News will follow this story, and update it as more information becomes available.