First responders deliver toys to children who lost Christmas presents in Fall River apartment fire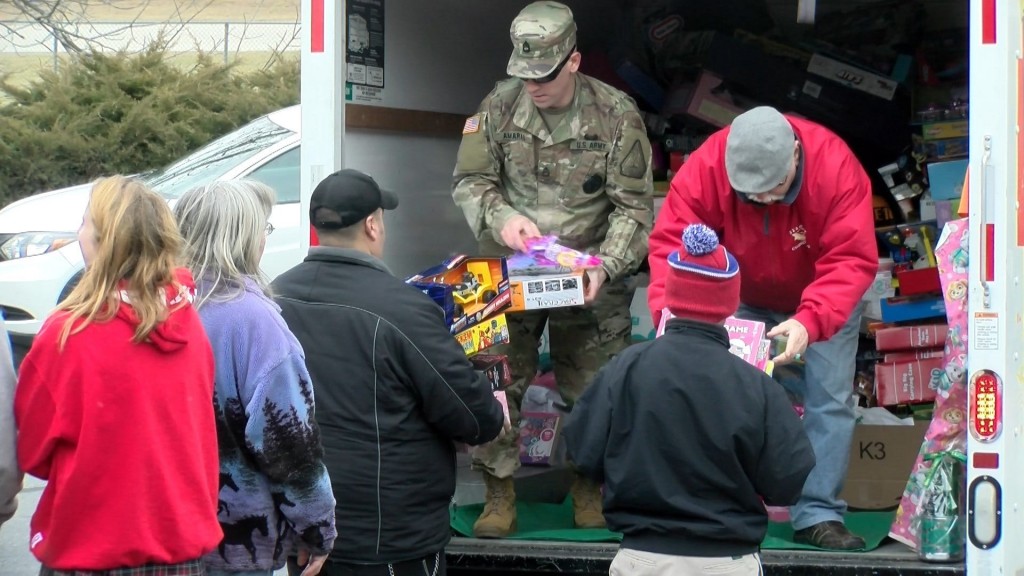 By: Amanda Pitts
alpitts@abc6.com
@APittsABC6
FALL RIVER, Mass. (WLNE) — Law enforcement and fire officials in Fall River made a special delivery Thursday morning.
Along with Santa, the group dropped off a truck full of hundreds of toys to Four Winds Apartments for children who lost their Christmas gifts in the devastating New Year's Day fire that displaced 80 people.
"If you look at the back of the u-haul truck, from front to back it's loaded. And that was done in four days."
Christopher Peckham organized a toy drive over the weekend, posting it all over Facebook. His idea spread like wildfire, and Fall River residents came out in full force.
"When something happens in your community, do as much as you can. Nothing is too small."
Peckham got the idea after hearing the story of 4-year-old Zoey.
"Zoey thought that because her toys were in her toy box, that they were all safe."
Rachel Degroot is Zoey's mom. She said her daughter didn't understand why all of her toys from Santa were gone.
Their family, like the dozens of others displaced, lost everything.
"11 years, all of our memories, every single piece of our kid's past that we were holding onto is down there underneath all that rubble. It's really, really hard."
The toys collected were for children as young as infants, and as old as teenagers. For those kids too old for the toys, they'll be given gift cards and cash.
"It touched my heart to know that somebody cared that much about my little girl, her Christmas. Enough to do all this, not just for her but for all the kids," said Degroot.
Four Winds management will be hand-delivering the presents to the affected families in the coming days.
(c) WLNE-TV 2018