First responders describe scene of gruesome West Greenwich murder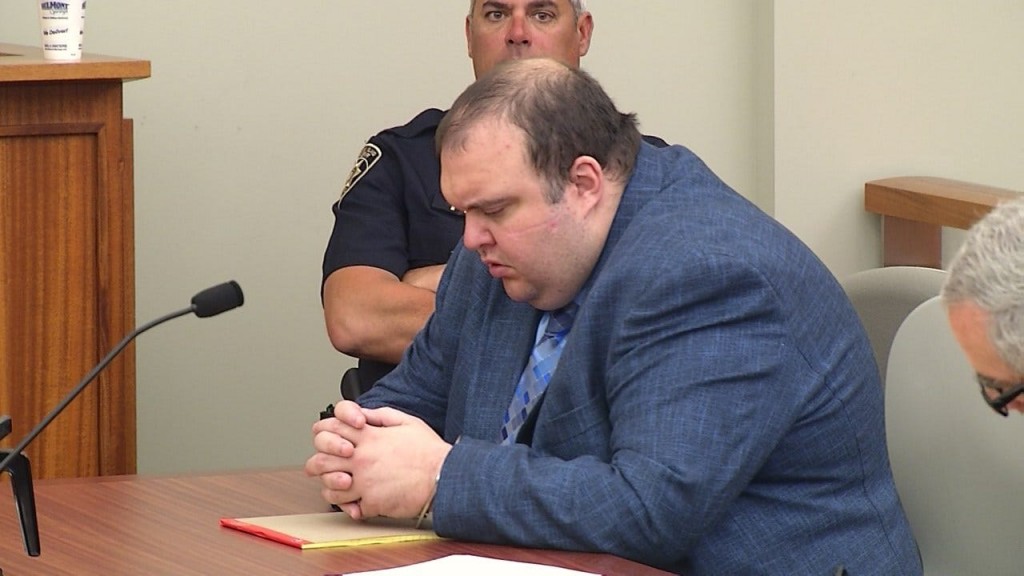 By Alana Cerrone
acerrone@abc6.com
@Alana_Cerrone
In a blue jacket and handcuffs, Christian Lepore sat motionless in Kent County Court as witness after witness testified in his murder trial.
State troopers and paramedics described what they saw as they pulled up to the home off John Potter Road in West Greenwich last May. They say Lepore was naked – his clothes were later found in the driveway leading up to the home of the victim, John O'Neil.
O'Neil was found laying behind a his workshop, dead. According to investigators, O'Neil was found next to a rock, his Red Sox hat, and fragments of his cell phone.
Troopers say their attempts to subdue Lepore with pepper spray, physical force, and a K9 were unsuccessful.
Despite several wounds and lacerations to his body, witnesses testified that Lepore was flailing and fighting the responding officers as they tried to restrain him. Due to his size, they had to use jumper cables to tie his feet.
During the arrest, Lepore was spitting at and threatening officers and EMT's, yelling profanities and words that they say didn't make sense, like "Hitler" and "Rachel".
Several witnesses said his behavior and lack of reception to pain were consistent with drug or alcohol use.
The defense pushed back, saying their client was mentally ill.
Paramedics testified that Lepore was combative and unresponsive to their questions and they felt concerned for their own safety, so they attempted to subdue him with a sedative, but it didn't work.
© WLNE-TV 2017