First Vaxmillions drawing to be held Monday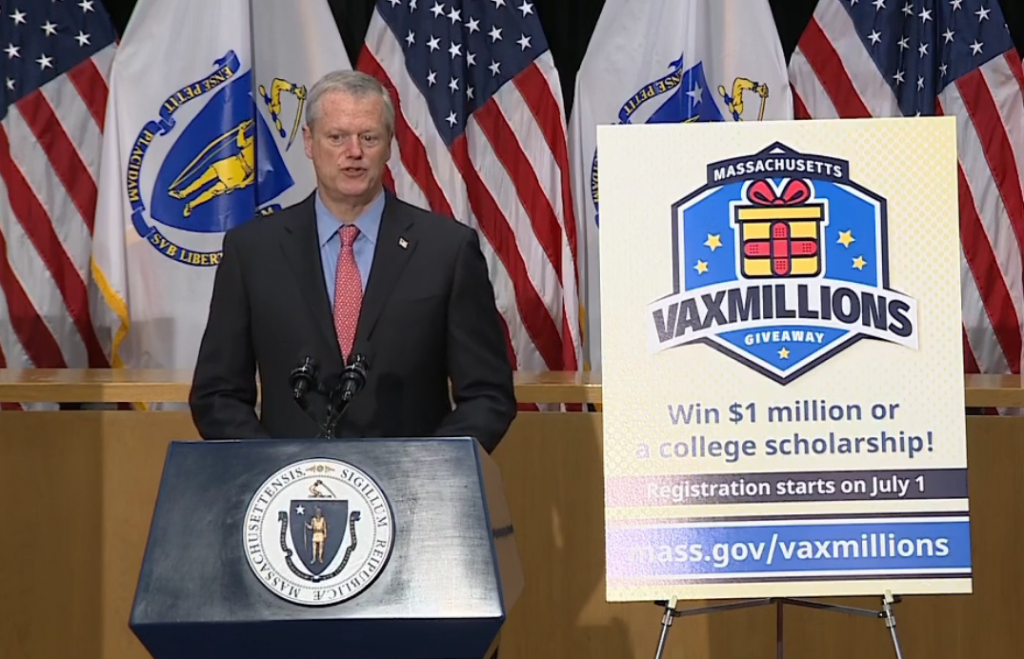 BOSTON, Mass. (WLNE)- The first drawing in the Vaxmillions contest in Massachusetts will be held on Monday.
Vaccinated residents who registered in the contests could win either a $1 million prize or a $300,000 college scholarship.
Residents age 18 and older are eligible for the $1 million prizes, while residents ages 12 to 17 are eligible for the scholarships, which are in the form of grants via a 529 College Savings Plan managed by the Massachusetts Educational Financing Authority.
The state is using federal coronavirus relief funds to pay the winners.
The lottery is designed to spur more people into getting vaccinated, Gov. Charlie Baker has said. Already more than 4 million state residents have been fully vaccinated.