First water test comes back clear of e. Coli, two to go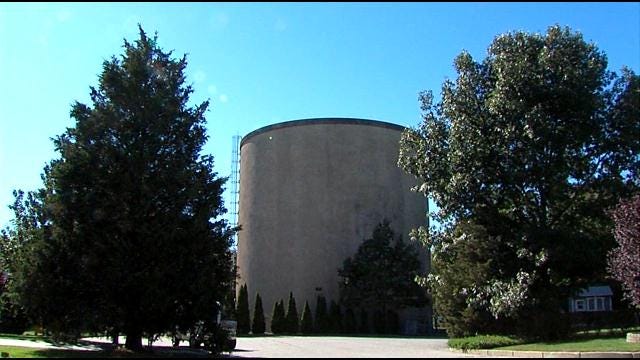 By: Melissa Toupin
Twitter: @MelissaToupin
Facebook.com/MelissaToupinWLNE
The latest test results from water samples in a contaminated tank have come back clean. The 25,000 Rhode Islander customers who get their water from the Kent County Water Authority aren't out of the woods yet. To end the boil water order three tests need to come back negative for e.coli bacteria.
The water tank in question has been taken off-line as water officials search for answers. General Manager Tim Brown says the area around the tank is secure. It is fenced and locked. Brown says the Authority has been looking at that specific thank for some time now, and believe the cause may have to do with a water turn over issue.
"We think the tank was locked out because of the lack of flow this summer. And we have a feeling that may have caused the problem, but we don't know yet. We're speculating, but we've got some pretty good ideas," said Brown.
The water authority says the tank will likely be drained and/or chlorinated before it goes back on-line.
A water sample taken from the tank Friday came back positive for e. coli. A boil water order went into effect in 8 cities and towns including Cranston, Warwick, West Warwick, Coventry, East Greenwich, West Greenwich, Scituate and North Kingstown. 80,000 people in all are affected.
Many customers in those communities are upset. The water authority knew it had to launch a boil water order Sunday morning, but only sent out notices to the media that afternoon. It did not notify customers directly.
Cranston Mayor Allan Fung says his office was flooded with phone calls and messages from people who didn't know if they were affected.
"Whenever information isn't clear and isn't disseminated in the right way it creates a lot of chaos and confusion and that's what we saw last night and today," said Fung.
The water authority has 24 hours to alert the public following a positive test result, which is what they did. Brown says the acted with the resources they have.
Anyone with questions can call the Kent County Water Authority at: 401-821-9300. They have staff to answer phone calls 24 hours a day during this time.
© WLNE-TV 2013