First WaterFire Day to spark 2023 season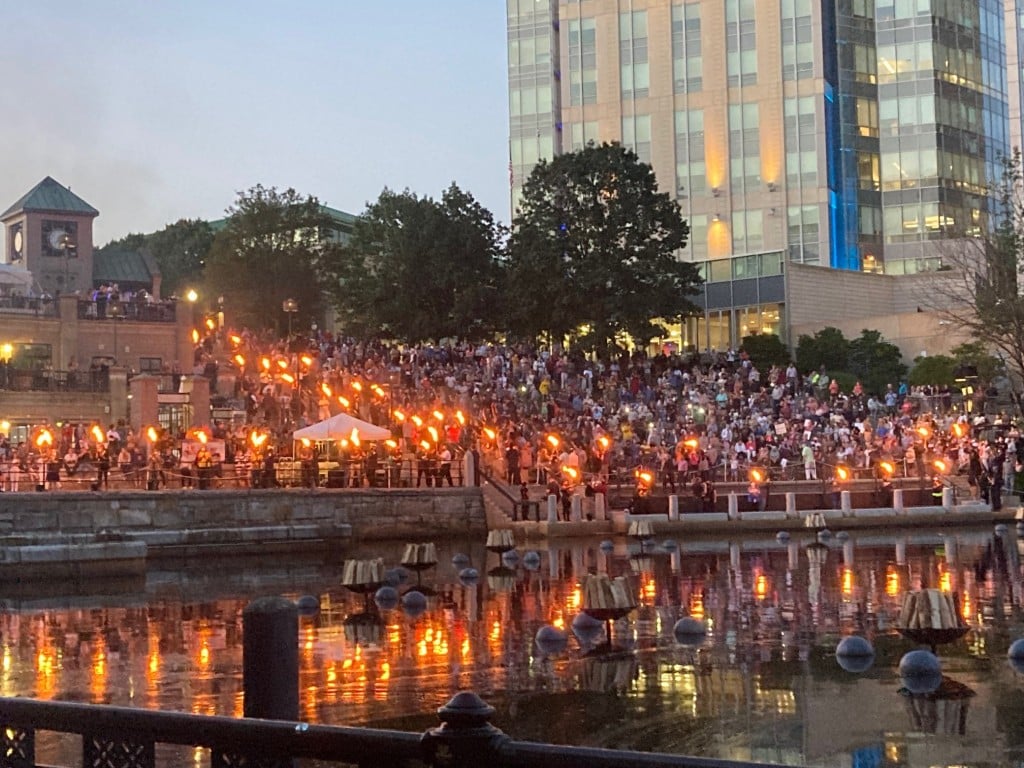 PROVIDENCE, R.I. (WLNE) — The first WaterFire Day of the 2023 season will be celebrated next Wednesday.
A ceremonial lighting of the 12 stationary braziers will be followed by a press conference with Gov. Dan McKee, House Speaker Joe Shekarchi, Providence Mayor Brett Smiley, city leaders, and the founders of WaterFire Providence.
"WaterFire is not only a cultural activity that Rhode Islanders and tourists from across the country and world come to see – but it also generates economic activity for the hospitality sector bringing in revenue to our hotels and restaurants," McKee said. "Susan and I are thrilled that the 2023 season is right around the corner and are looking forward to enjoying the lightings in downtown Providence."
Restaurants in the city including Moonshine Alley and Troop PVD will take part in a "Spark Your Appetite" fundraiser, donating 10% of their revenue from the day to WaterFire.
Diners at participating restaurants will have a chance to win prizes by sharing a photo of their check on Instagram with @WaterFireProv and tagging #SparkYourAppetite.
The full WaterFire schedule will be announced online on WaterFire Day.
WaterFire officials said it will be another busy season with full and partial lightings through December.