Fishing vessel sinks, spills fuel into New Bedford harbor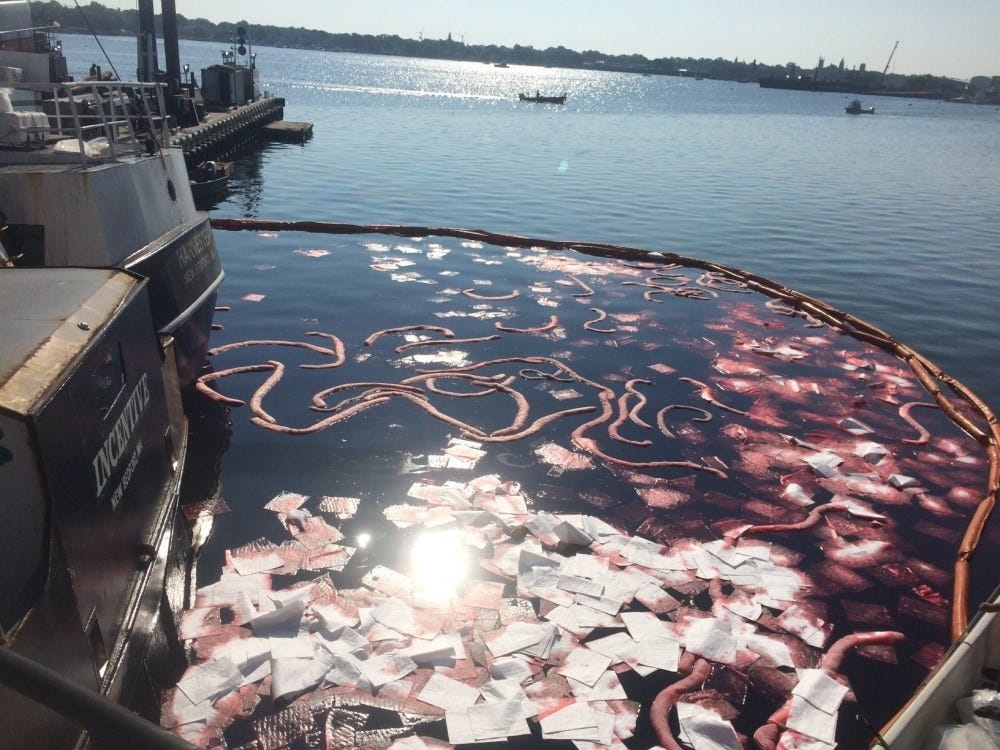 By: News Staff
Email: news@abc6.com
Twitter: @ABC6
NEW BEDFORD, Mass. – Clean up efforts are underway in New Bedford after a fishing vessel sank at the pier, spilling fuel into the harbor.
The Coast Guard tells ABC6 the 62-foot vessel "Challenge" sank off of Hervey Tichon Avenue and had approximately 7,000 gallons of fuel on board.
The spill was reported at 3:50 a.m. Wednesday morning by a captain from the tugboat "Realist".
Crews on scene are now working to raise the vessel.
The fuel spill spread 1.5 miles into Fairhaven.
The ship's owner has hired a company to help remove the fuel from the water.
The incident is currently under investigation.
© WLNE-TV / ABC6 2017