Fiskeville Post Office celebrates once-in-a-century event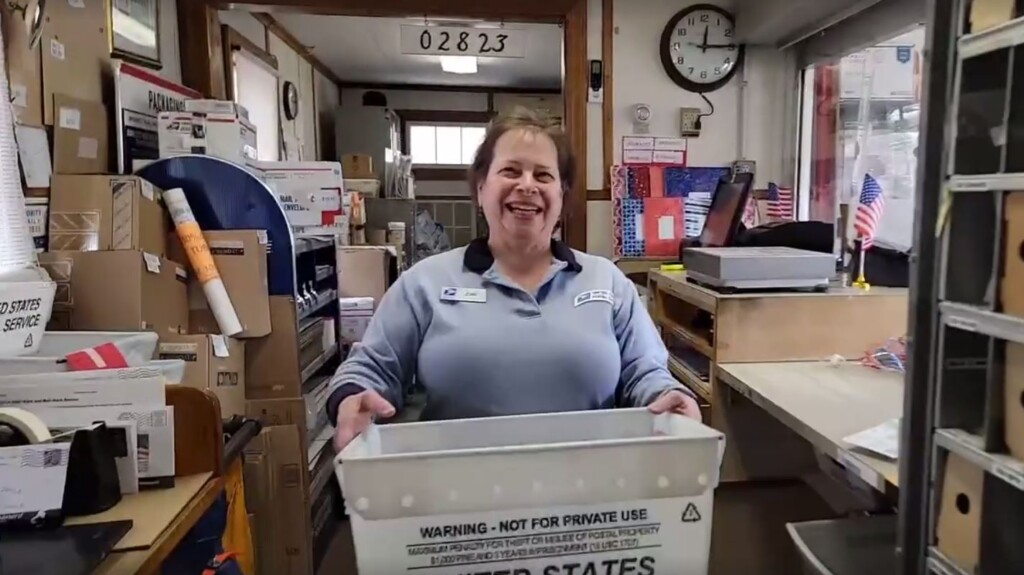 CRANSTON, R.I. (WLNE) — The Fiskeville Post Office uses the zip code 02823. That corresponds with today's date, which won't happen again for another century.
The post office said they figured that's as good an excuse as any for a celebration.
A special postmark was designed for outgoing mail and customers got coffee and refreshments if they stopped by.
The hope was to make Fiskeville's little post office more interesting as there is no delivery service for residents with the 02823 postal code.
All of the few-hundred residents there have to have a P.O. box.
The postmaster at for the Fiskeville Post Office said if it weren't for their location serving their small community, there would be no mail service.