5 acres of land burn in Coventry brush fire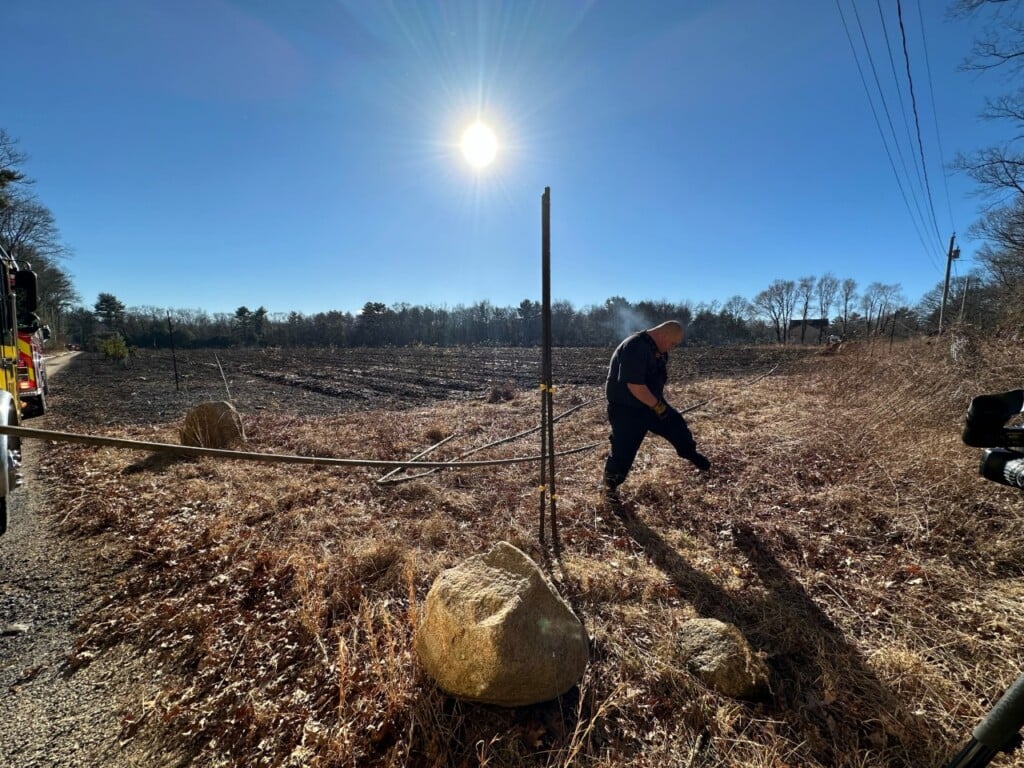 COVENTRY, R.I. (WLNE) — Five acres of land burned in a brush fire Saturday in Coventry, first responders said.
Coventry Fire Department's Assistant Chief James Cady said that shortly after first responders got to the scene, the fire was nearing two barns and a house.
Due to the size of the fire, the wind, and how dry the field was, Coventry firefighters called for backup.
Cady said four tankers reported to the scene to contribute to the water supply.
It took about an hour for crews to contain the fire.
Firefighters believe the fire was caused by someone illegally burning an open pile of debris. As the wind picked up, it spread the fire over the dry fields and to the house and barns.
Cady said there was some damage to the field, minor damage to the barns, and seemingly no damage to the house.
Due to the nature of the fire, it is being investigated by the Fire Marshal.