Five designs make the finals for future of bridge stuck upright since the '70s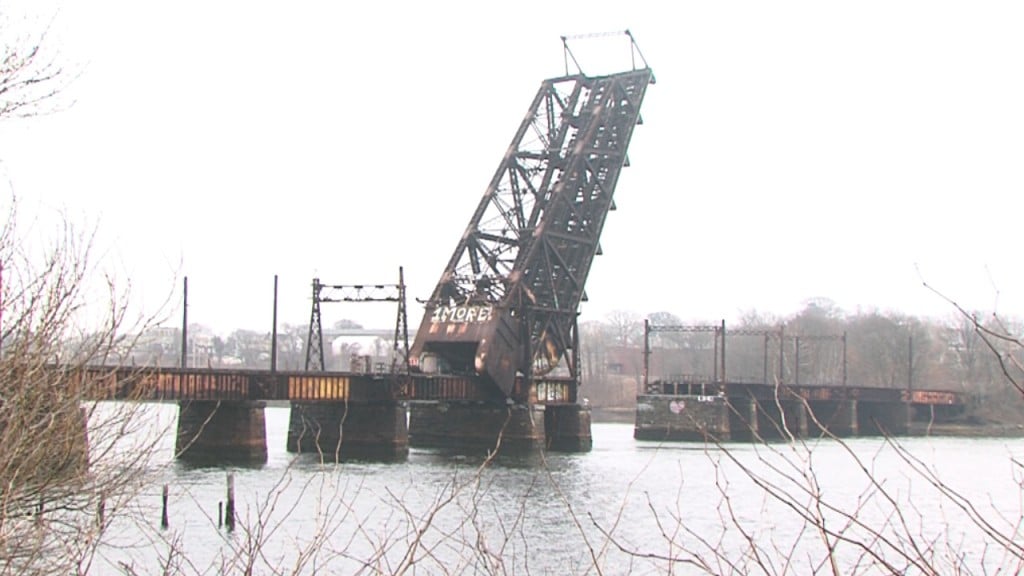 PROVIDENCE, R.I. (WLNE) – The city of Providence has revealed the design proposals for the infamous "stuck-up" bridge that once connected Providence to East Providence that's been stuck in the upright position since 1976.
The Crook Point Bascule Bridge, which is also referred to as the "stuck-up" bridge or the Seekonk River Drawbridge, is a steel railroad drawbridge that used to connect Providence's Fox Point neighborhood to the City of East Providence across the Seekonk River.
The bridge has been abandoned since 1976.
In 2019, a spokesperson for the Rhode Island Department of Transportation had said they were thinking about demolishing the bridge in 2026, citing safety concerns.
The city of Providence said at the time that it would be interested in saving the drawbridge that dates back to 1908.
In October of 2020, the city issued an open Call for Design Ideas to see how the bridge could be reused.
Objectives listed in the Call for Design Ideas included creating a safe, comfortable, accessible, public space that connects residents and visitors to the Seekonk River and complements the adjacent existing park space, coming up with a creative use for the structure that attracts people to it, preserving the upright portion of the bridge, and maintain space for boats to fit through the center channel.
The city received nearly 80 proposals from around the world and narrowed the design ideas down to five. Those five design teams were awarded $1,000 each and were asked to submit more detailed ideas.
The five finalists are:
Horsley Witten Group & Jonathan Harris — a Providence-based engineering and environmental consulting firm;
James Carpenter Design Associates — a New York-based design firm led by a former RISD student and faculty member;
Joshua Teas — an architect based in both Norway and Maine;
PORT — a Philadelphia and Chicago-based design consultancy; and
Ultramoderne — a Providence-based architecture firm.
Click here to view the details of the designs.
All of the final designs include a pedestrian bridge and a park.
A jury of 11 people will choose the winner and will take into consideration public comments that will be accepted until April 6. The winning design will receive $10,000.
To submit public comments on these designs, click here.
© WLNE-TV 2021