Five displaced after fire destroys New Bedford home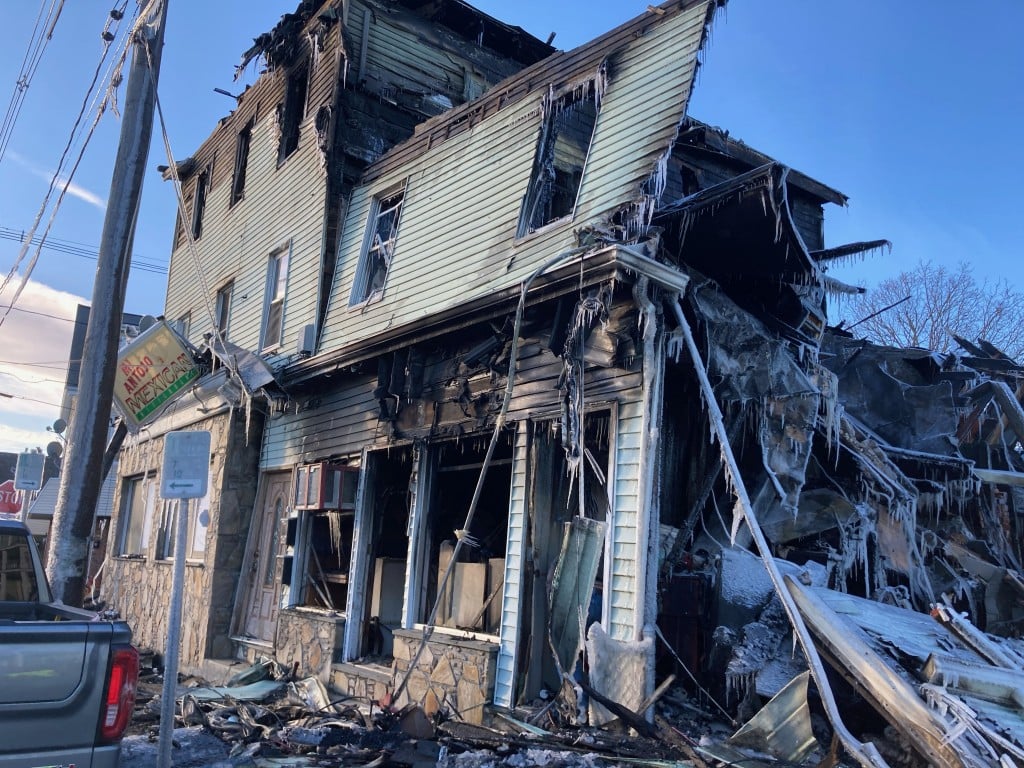 NEW BEDFORD, Mass. (WLNE) – An early morning fire in New Bedford tore through a home on Sunday.
New Bedford Fire District Chief Michael Dandurand said the Rivet Street fire broke out around 2 a.m.
The building was home to a restaurant on the first floor, which was not operational at the time of the fire.
The Red Cross is assisting those who lived in the apartments above the restaurant.  The organization said they are helping four adults and one child who have been displaced by the fire.
Crews from Dartmouth, Mattapoisett, Acushnet, and Fairhaven Departments provided mutual aid.
Everyone inside of the building was able to escape safely.
Dandurand told ABC6 News that the cold temperature played a huge factor in the fire.
Two firefighters were taken to the hospital with minor injuries, Dandurand said one of them slipped and fell on ice.
Dandurand said the building was deemed a total loss and will have to be torn down due to the extent of the damage.
The cause of the fire is under investigation.