Flames destroy family's home in Fairhaven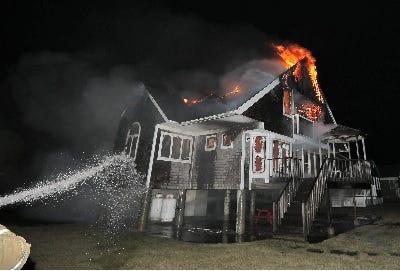 By Alana Cerrone
An early morning fire tore through a Fairhaven home early Monday morning.
Firefighters arrived at 36 Nelson Ave just after 4:30 a.m. to heavy flames shooting from the two-story home. Winds from the water fanned the flames.
Renovations to the home were being done at the time so the occupants were staying with other family members and were not home.
No one was injured, but the home is totally destroyed.
Crews battled flames for over 3 hours, and officials remain on scene to investigate.
© WLNE-TV 2013