"Flames of Hope" in Providence Honors Breast Cancer Survivors and Remembers Those We Have Lost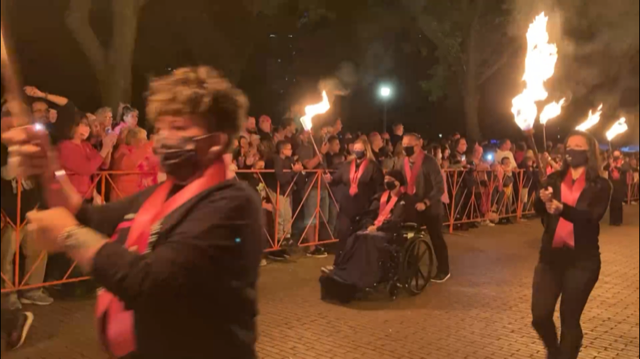 Providence, RI (WLNE) – An emotional "Flames of Hope" ceremony marked the beginning of Breast Cancer Awareness Month at the State House on Saturday.
The Gloria Gemma Breast Cancer Resource Foundation hosted the "Illuminations of Life" ceremony and the torch procession. Dancers from the State Ballet of Rhode Island performed as part of the ceremony.
The State House was lit up in pink during the event. In addition, the words Courage, Faith, Determination, Strength and Hope were projected on the building.
The ceremony ended with dozens of torch bearers walking up onto the State House steps. Each torch bearer was someone battling breast cancer, a survivor or a loved one of someone who lost their life.
The night culminated with fireworks over the State House grounds.