Flights canceled as storm approaches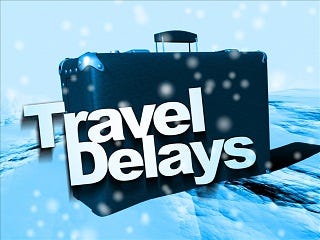 Dee DeQuattro
ddequattro@abc6.com
Four of the five airlines at T.F. Greene airport have begun canceling
flights for tomorrow afternoon as the winter storm rolls in.
T.F. Green interim president and CEO Peter Frazer is urging
any one with flights scheduled tomorrow to contact their airline directly
before traveling it snow conditions to the airport.
More updates regarding flights will be provided on the ABC6
morning news at 6:50 a.m. on Friday.