Flooding effects in Cranston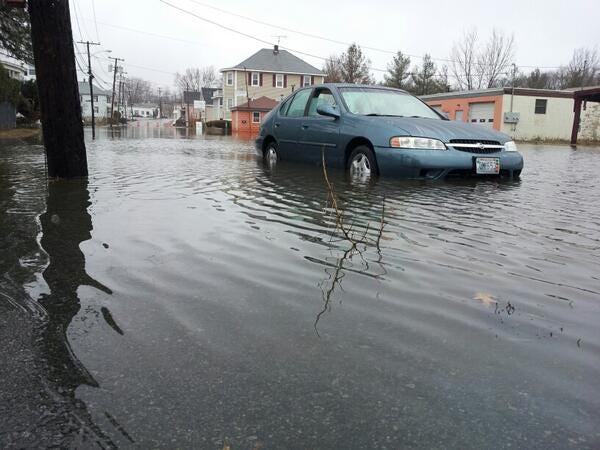 By Dana Griffin
@danaRgriffin
CRANSTON, RI- Two Eastland Food workers had to get creative in order to leave work. Sunday, they used a paddle boat to get to their car.
Cranston mayor, Allan Fung said, "Don't try to drive through any flooded areas. Just be cautious whenever you see some standing water. Cranston has those flood-prone areas."
One car however, didn't make it. Police say they had to rescue an elderly woman from inside of a blue sedan that stalled in the water on Fletcher Avenue, one of a few problem areas for flooding in the city.
The highway department put up barrels to prevent others from getting stuck. They'll remove the barrels once the water levels die down.
For residents who live near the Pawtuxet River, they mainly saw standing water near their homes, but are keeping an eye on the river.
Kevin lives near the river. He said the water level is about the highest it's been since the flood of 2010.
Barbero said, "I lost everything in 2010 so I kept an eye on it overnight; kept looking out to make sure it didn't get over the banks."
"I think if it keeps raining like this we'll be alright, at least over here. I don't think we're gonna flood but if it rains any harder, I'm pretty worried that we might flood again," said Andrew Barbero.
©2014 ABC6/WLNE-TV. All Rights Reserved.