Flooding in Bristol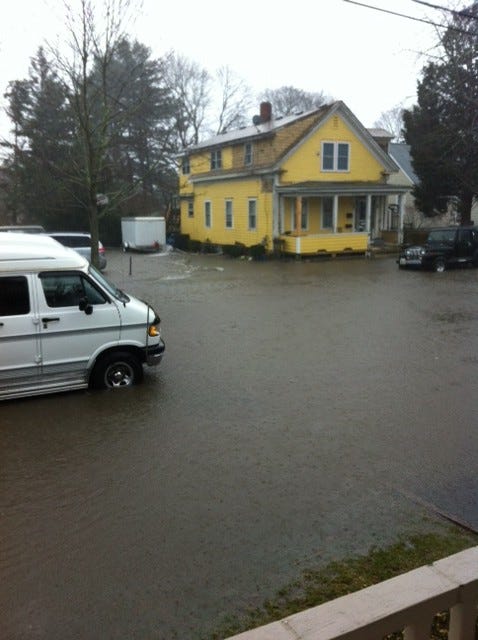 By Mike LaCrosse
Flooding closed streets and created a mess of people's homes Sunday in Bristol.
"I couldn't get through the driveway cause the water was up to my thigh," said Laurie Chilcot, Bristol.
The sub pumps in Chilcot's neighborhood were working hard.
"It was like a river basically like a waterfall, rapids, you could see the current just right across," said Chilcot.
Hope Street was closed down for a few hours because of flooding. Crews were able to opened it back up by 5 p.m. Sunday.
"It's cool, it's Mother Nature, it's a New England thing you know it happens every once and a while," said Jessica Mangione, Bristol.