Flooding in New Bedford neighborhood has residents asking for storm prep improvements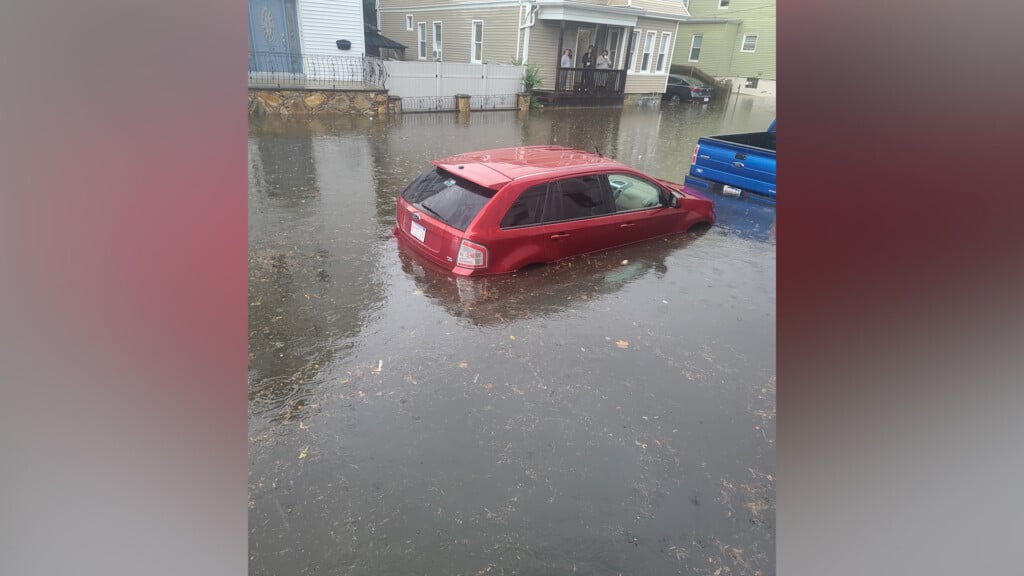 NEW BEDFORD, Mass. (WLNE) — Strong storms earlier this week brought heavy rain and flooding to Southern New England that rocked several communities and left flash flooding in its wake.
For some residents in the south end of New Bedford, the quick falling inch and a half of rain resulted in several feet of water in the streets.
"We've been flooded out so many times," said Dave Bolton, who lives on Orchard Street in the city and has had his home experience flooding. "Yesterday, as people drove through [the street] they made a huge wave and it just gusts right in [the basement]."
Bolton gave ABC 6 News a look inside his home after the flooding, running fans and laying out tarps throughout the area to air it out.
For Bolton, flooding like this, he said, has become all too common. His basement has been left underwater several times over the last 15 years.
"The perpetual damage? Over the last 30 years I've lived here? Well over $100,000," Bolton estimated.
He said he's made several requests to the city to receive aid with paying for the damage but has been denied.
Documents shared with ABC 6 showed he was told there was nothing the city could do to prevent the damage that has happened in the past.
On Thursday, ABC 6 asked New Bedford Mayor Jon Mitchell about the city's efforts to deal with continued flooding in the city's south end.
"The city will continue to work hard to facilitate drainage, but sometimes there's only so much you can do to alleviate flooding when you have these unusual weather events," he said.
These backups have left residents with nothing to do but plead for help. Each time their homes take on water, the costs to repair rise.
Also Thursday, Bolton replaced his water heaters damaged by the flood, which ran him a few thousand dollars.
The one request from residents we spoke with is for the city to improve draining and pumping in underground basins to clear out the water quicker and more efficiently, to prevent the build-up which ultimately leads to flooding.
That's a problem Mitchell said they're working to solve.
"Throughout the city, we're working on implementing more infrastructure so that we have more surfaces that can absorb water," Mitchell said.