Foolproof Brewery expands – becomes largest in RI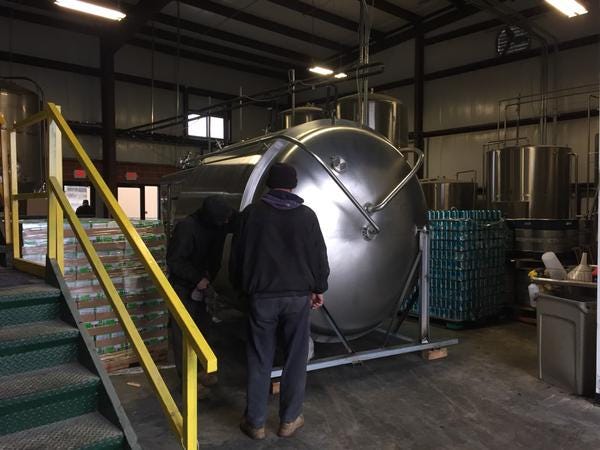 Nicole Brazier
@NicoleBrazierTV
nbrazier@abc6.com
PAWTUCKET – After being in business only two years the Foolproof Brewing Company in Pawtucket is expanding again, making it the state's largest brewery.
A brand new, 2,000 gallon fermentation tank will increase the company's beer production by 25%.
Good news for the small local brewery, where just 5 full time employees have been working overtime to distribute their beer to 5 different states outside Rhode Island.
"Specifically this tank is going to allow us to support our existing markets as well as our new markets, but also introduce some new beer styles and packaging formats in 2015. So overall it's going to give us a little bit more flexibility in our production," said owner Nick Garrison.
Next month the brewery will be introducing a special brew just in time for Valentine's Day… Shuckolate – a chocolate–oyster stout.
(c) WLNE-TV 2014