For Brown Football, "Every Game is a Championship Game"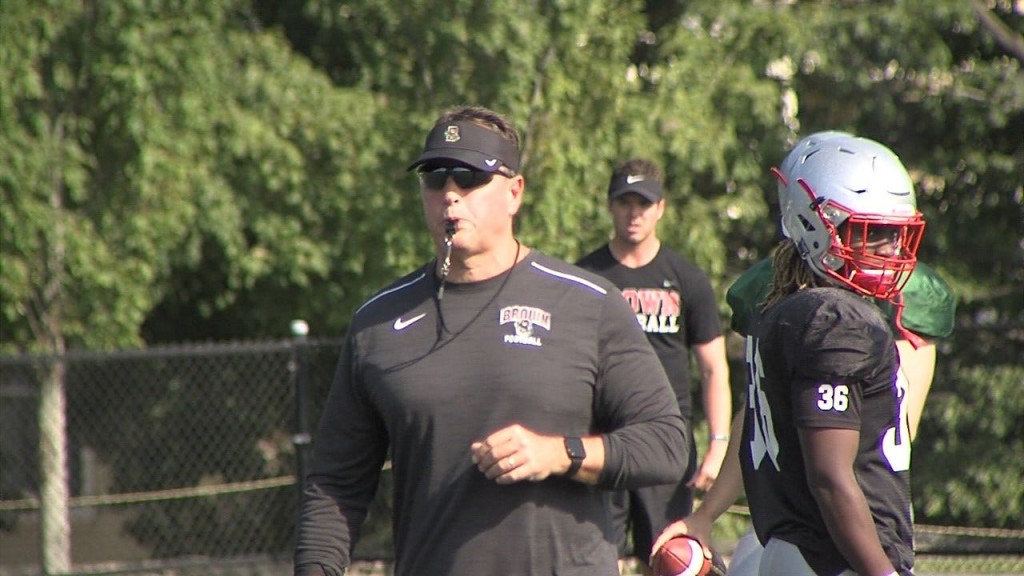 The Brown football team has had to wait an extra two weeks to get their 2017 started, but the team is eager with anticipation to get the season started against in-state rival Bryant.
"I can't wait. We've been smashing against each other for two weeks. It'll be fun to see some Bryant hits," Bears captain Richard "Dewey" Harris told ABC6.
"It's been a long offseason thinking about this point. For a lot of months, training really hard over the summer, training hard during camp. It's just like we're on the precipice. I'm just ready to go.
with the shortened schedule and playing in such a small… competitive conference like the ivy league… the bears have little room for error early in the season
"Every game is a championship game. We can't lose one, and we don't expect to," Harris said.
"Losing one game could be the difference in being there and having a chance for the championship," head coach Phil Estes told WLNE.
"Every one of them counts. That's why this game this Saturday is so important against Bryant, because it kind of kick starts us."
Brown is coming off a 4–and–6 season… 3–and–4 in the ivy league. Their quest for their first Ivy League title since 2008 is fast approaching with Bryant (and former Brown Bear and league MVP James Perry) kicking off Saturday at 12:30pm at Brown Stadium.
Harvard will host Brown in Week Two in the Ivy League opener.