Former assistant chief displaced by Charlestown house fire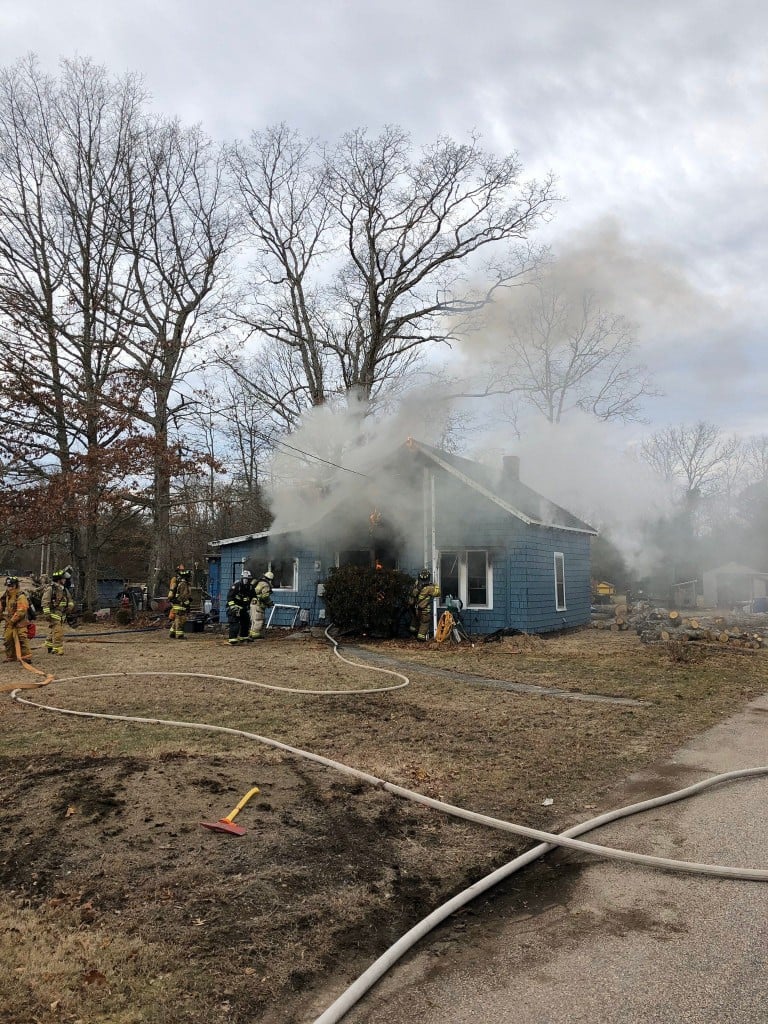 CHARLESTOWN, R.I. (WLNE) — A fire in Charlestown tore through the home of a former assistant fire chief Sunday, displacing him for the night.
Charlestown Fire Chief Don Rathbone tells ABC6 News crews got to the home on Alton Carolina Road Sunday afternoon. No one was home at the time.
Rathbone says the assistant fire chief retired last year, but remains involved in the fire department.
No one was home at the time, and no injuries were reported.
The cause of the fire is under investigation.
© WLNE-TV / ABC6 2020