Bridgewater-Raynham Wrestling Coach Fired After Hazing Incident, Threatens Legal Action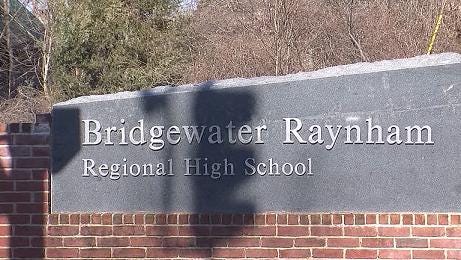 The former Bridgewater-Raynham wrestling coach, Jeffrey Francis, may take legal action against the school district. Francis was fired in January after reports of hazing on his wrestling team came out.
Francis' lawyer, Paul Wynn, said in a letter that Francis was not involved in the hazing incident, and he was wrongly let go. It goes on to say that Francis feels he was used as a scapegoat and that the superintendent, Dr. Jacqueline Forbes, was trying to be "politically correct" by falsely making an example of Francis.
The allegations of hazing within the Bridgewater-Raynham wrestling team include members being hit with paddles and brooms if they didn't do well at practice. Those allegations are still under investigation, a final report has not been released.
Members of the wrestling team were suspended and Francis, who's been a wrestling coach for 25 years, was fired. Wynn goes on to say in his letter that Francis was asked to sign a hazing policy document and told not to date it with the actual day.
Francis claims he was later handed that same document he had signed by Dr. Forbes when she fired him. Wynn says in the letter that the document had been backdated.
The letter goes on to say that there have been other serious and dangerous hazing incidents on the Bridgewater-Raynham High School hockey team, that Wynn says have gone unreported.
Wynn says the school owes Francis the unpaid balance of his contract and because of the allegations against him, he was forced to seek medical treatment, and will therefore be claiming damages from the superintendent, the principal, and school committee members.
In response to the allegations from Jeffrey Francis, Superintendent Jacqueline Forbes released this statement:
"On advice of counsel, I have very little to say in response to Attorney Wynn's letter since it threatens a law suit.
However, I do want to state that I have not received any allegations of hazing by the BR Football or Hockey Teams. If there are any allegations of hazing made, they will be investigated fully and those responsible will be held accountable.
Also, any actions taken by me have been in the best interests of the children and students of BR and not done for political correctness nor influenced by an individual's past records," said Forbes in a statement to ABC 6.
As for how soon Mr. Francis plans to move forward with the legal action is unclear.