Former Bruno QB, MVP James Perry Returns Faces Brown as Bryant Head Coach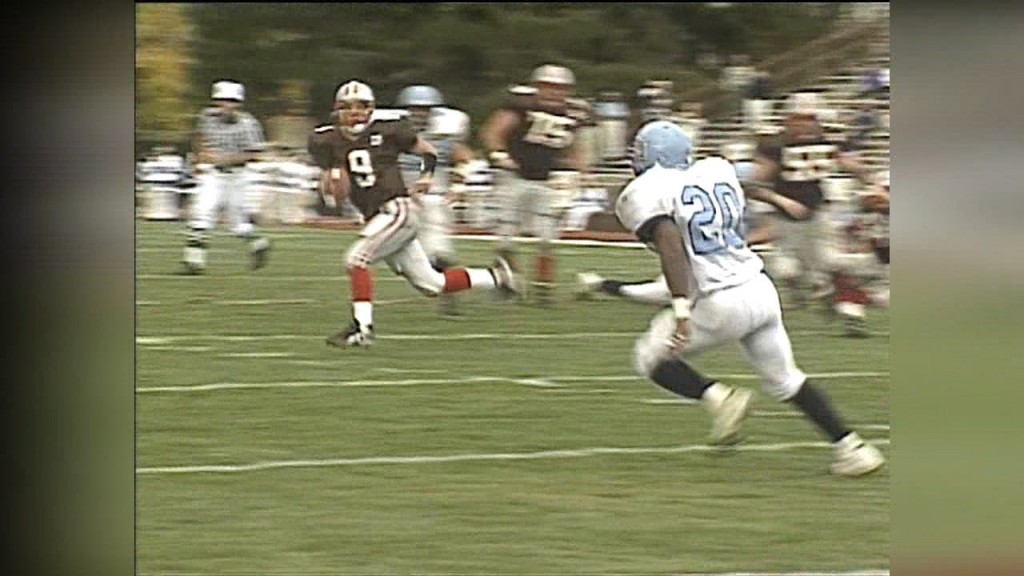 It'll be a homecoming of sorts for Bryant head coach James Perry as the former Brown quarterback and Ivy League MVP faces his alma mater for the first time as a head coach.
"It'll be fun," Perry told ABC6.
"I worked there. I worked for coach Estes. I met my wife when I was an undergrad there, so I have a lot of ties. It'll cetrainly be, as a head football coach, to walk into that stadium, it'll be a special moment for me."
Perry graduated from Brown in 2000, and still, in today's world of spread schemes and gaudy offensive numbers, holds seven school records. So he learned a thing or two from coach Estes.
"James is always James. He's a cool cucumber," Brown head coach Phil Estes told ABC6 Sports.
"He doesn't get rattled very often. He's a competitor, you know that."
"I think that he's going to be an outstanding coach. He'll create that culture, I'm just not going to let him create it this Saturday. He can do that after this and get that going. I have the utmost respect for James and what he does, and how he does it," Estes continued.
"For twenty years Coach Estes has been there, they play hard," Perry said of his former head coach.
"We know we're going to get their best effort Saturday. I'm trying to instill that same ethic into our team here, so we're going to take the field and play as hard as we possibly can."
Before Perry took the head job at Bryant, he was the offensice coordinator at Princeton. His Tigers beat the Bears 31-7 last year. Lesson learned for the Brown defense.
"A lot of tricks. A lot of unnecessary tricks. It's useless, you know?" Brown defensive captain Richard "Dewey" Jarvis told our Ian Steele.
"I think we're going to come out, we're going to play really hard, and hopefully knock them out of their tricky stuff."
Kickoff of the "Perry Bowl" is set for 12:30pm Saturday at Brown stadium.