Former Bryant Receiver Tom Kennedy Makes Lions 53-Man Roster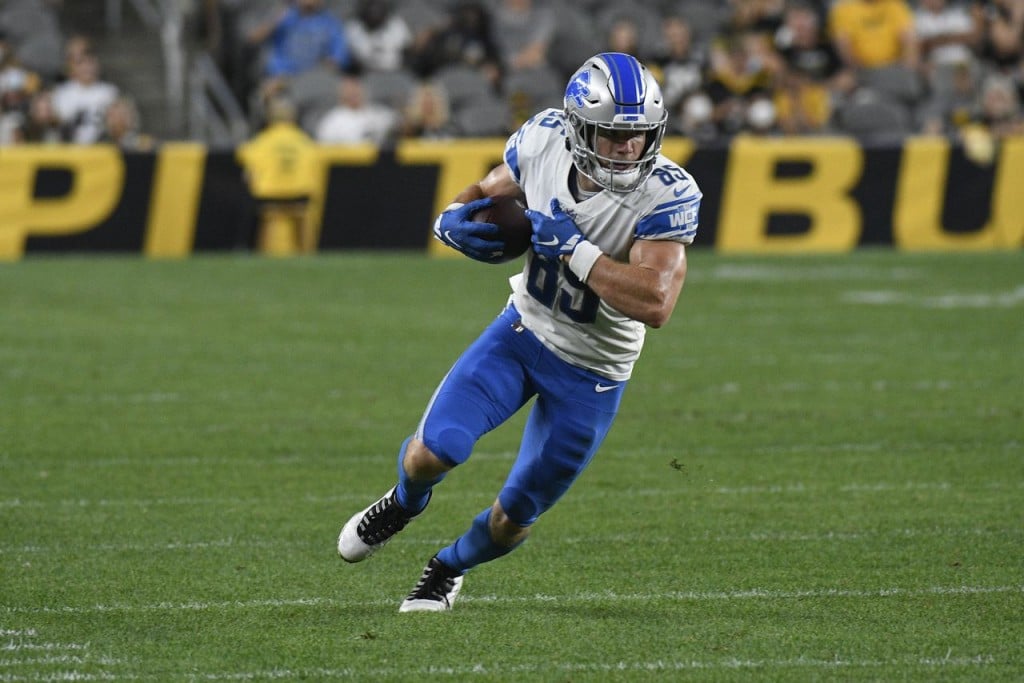 (AP Photo)
Bryant University Press Release
DETROIT, Mich. — Bryant University football and men's lacrosse alum Tom Kennedy has made the Detroit Lions' initial 53-man roster, it was announced on Tuesday afternoon.
Kennedy breaks camp with the Lions after putting together an outstanding training camp. He led all Detroit receivers in catches and receiving yards in preseason games. This was Kennedy's third training camp with the Lions, having signed as a free agent prior to the 2019 season. Kennedy made his NFL debut that September, becoming the first player to play both professional football and lacrosse.
During his time in Smithfield, Kennedy was a standout two-sport athlete. In lacrosse, Kennedy appeared in 67 games and registered 117 career points (72g, 45a). Kennedy was a two-time 20-goal scorer and was an NEC All-Rookie selection as a freshman, a second-team choice as a sophomore and a First Team All-NEC honoree as a junior and senior. He helped the Bulldogs win NEC Championships in 2015 and 2017.
Following his junior season, Kennedy rejoined the Bryant football program and didn't miss a beat. Kennedy hauled in a 57-yard touchdown in his first game back and went on to earn All-NEC First Team honors with 57 catches, 888 receiving yards and nine touchdowns. He finished his two-year Bryant career with 90 catches for 1,298 yards and 10 TDs.
Kennedy becomes the second Bulldog this year to break camp with a professional franchise, joining former Bryant baseball pitcher James Karinchak who broke spring training with the Cleveland Indians. The duo are also both recipients of the Bryant Strength and Conditioning Award, an award given out annually at the Bryant Awards Banquet to one male and one female student-athlete who has shown tremendous dedication in the weight room to improve athletic performance.