Former CF Mayor to be released from prison today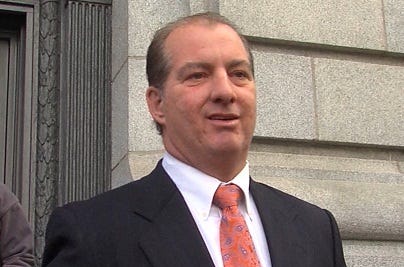 By: Dee DeQuattro
Email: ddequattro@abc6.com
Twitter: @deedequattro
The former mayor of Central Falls who was convicted in a corruption scandal will be released from prison today.
In February of 2013, Charles Moreau was sentenced to serve two years in federal prison for the charge of accepting a favor.
Recently the First Circuit court of Appeals ruled that the charge of accepting a favor is not a crime. As a result, Moreau reached a deal with federal prosecutors to plead guilty to a bribery charge for a sentence of time served, 3 years supervised release, and 300 hours community service.
Moreau was convicted for accepting a furnace and home repairs from businessman Michael Bouthillette in exchange for a no bid contract to board up 160 homes in the city between 2007 and 2009.
Moreau has served just over a year on his original sentence.
As a convicted felon, Moreau will be barred from holding public office.
(C) WLNE-TV 2014