Former deacon sentenced for child molestation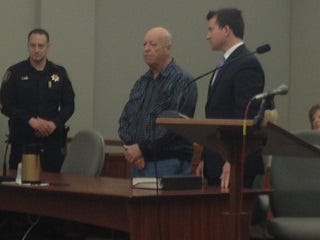 Dee DeQuattro
A former deacon at St. Joseph's School in West Warwick was sentenced to 10 years in prison with one to serve and 9 suspended after pleading nolo contendere to three counts of second degree child molestation earlier this month.
72-year-old Laurence Gagnon was accused of molesting three students at the school.
The terms will be served concurrently and Gagnon will have to register as a sex offender, undergo counseling and have no contact with the victims.
Initially Gagnon was charged with 14 counts of child molestation but 11 of the counts were dismissed by the state.
(c) WLNE-TV 2013