Former Fall River mayor to report to prison later this week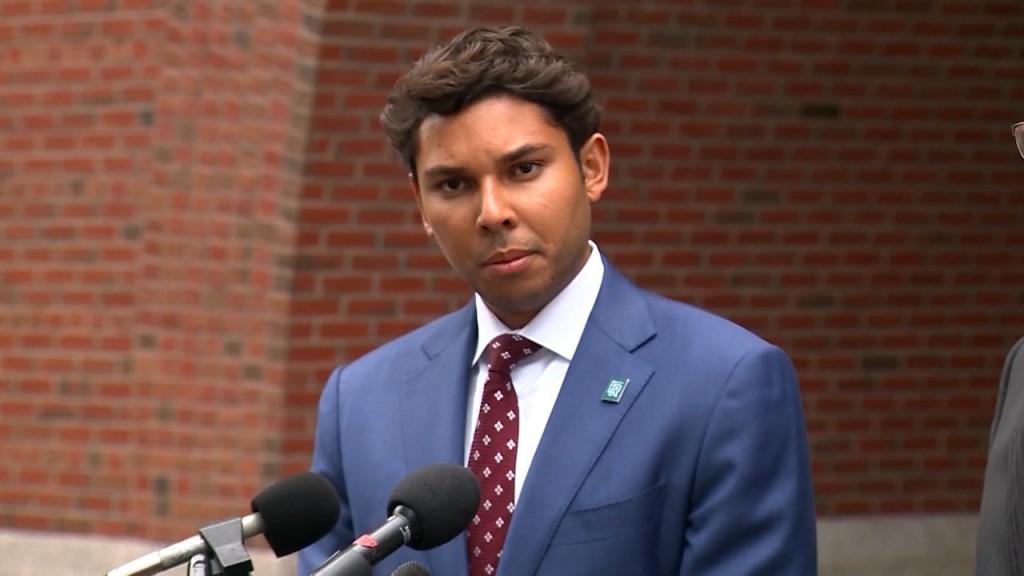 Former Fall River Mayor Jasiel Correia will be heading to prison on Friday.
Correia's prison date has been pushed back seven times. A judge denied a request Wednesday to allow him to remain free on bail while his appeal is pending.
"After six delays, today's order from the First Circuit declares what so many have longed to hear in the case against former Fall River Mayor Jasiel Correia — he will begin his prison sentence in the coming days," said Massachusetts District Attorney Rachael Rollins in a statement on Wednesday afternoon.
The former Fall River mayor was sentenced to six years in prison last year after being found guilty of fraud, extortion, and conspiracy related to his SnoOwl app.
A year and a half long investigation by the FBI also uncovered Correia had taken over $400,000 in bribes from marijuana dispensary owners looking to set up shop in the city. Both illegal income streams were used by Correia to purchase personal items such as a luxury cars, vacations, and goods.
"It's going to follow him wherever he goes," said Ken Schreiber, legal analyst. "The chance of him getting this expunged from his record is like 0-.01%. It's not happening."
The Associated Press reported that Correia will report to a federal medium security prison in New Hampshire.
"Although we cannot erase the impact Jasiel Correia's conduct and subsequent legal battle has had on the city and constituents he swore to honestly serve, this ruling marks the next step in bringing justice," said Rollins.
ABC 6 News did reach out to Correia's attorneys for comment, who did not wish to provide one. A call to Correia's personal cell phone was not returned.