Former fugitive gymnastics coach back in Rhode Island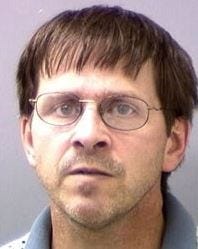 By The Associated Press
PROVIDENCE, R.I. (AP) _ A former gymnastics coach who fled Rhode Island a decade ago while facing molestation allegations has been arraigned as a bail violator.
James William Bell, who was arrested in Washington in April, was presented before a judge Thursday at the Eleanor Slater Hospital in Cranston because of an undisclosed medical condition.
He was ordered to undergo a competency evaluation.
Bell, who worked at the Middletown YMCA, went missing in 2004 as while facing charges stemming from the alleged molestation of three girls who were between 9 and 13 years old.
He was arrested by the FBI who had received a tip that he was living near Spokane, Washington.
He is due back in court on July 2, but authorities say his medical condition may prevent him from attending that hearing.
(C) The Associated Press 2015