Former Gov. DiPrete reflects on friendship with Pres. George H.W. Bush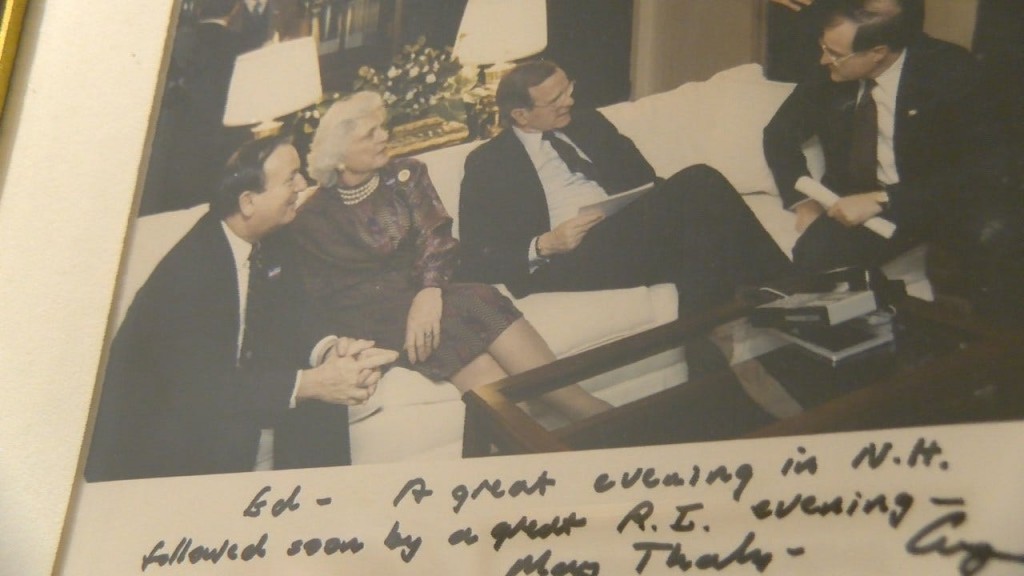 CRANSTON, R.I. – Not many people can say they were friends with a president. Former Rhode Island Governor Ed DiPrete is one of the lucky few.
DiPrete has known the late President George H.W. Bush for about 30 years. The two met during DiPrete's first term as governor, when Bush was Vice President to Ronald Reagan.
"If half the people in the world were like him, we'd all be better off," said DiPrete of Bush.
Over the years, their friendship grew – to the point where a phone call from the White House was no big deal. "One of my daughters yells up the stairs – 'Dad, the White House is on the phone. They want to talk to you,'" DiPrete recalled. "I said, 'tell them I'll call them back in ten minutes. I'm just getting into the shower.'"
That call couldn't wait. Bush was heading into a meeting with President Ronald Reagan and Mikhail Gorbachev: the beginning of the end of the Iron Curtain. "My family to this day needles me about it," DiPrete laughed.
DiPrete tells ABC6 News he was even asked to join Bush's 1988 presidential campaign by his future chief of staff. But with his own gubernatorial reelection, a wife and seven children, the back-and-forth to D.C. was too much to consider: "It opened up a Pandora's Box of complications and maybe I should've thought about it a day or two, but I politely said, 'thank you but no thank you.'"
There was no love lost, though. Bush, as president, later stumped for DiPrete's reelection campaign. Meeting with hundreds of people at a fundraiser at DiPrete's home. "He gave a short speech and then he went around shaking hands with people, talking briefly with them," DiPrete said. "It was a night I'll never forget."
Now, Bush lives on in memories, which DiPrete says we can all learn a thing or two from – especially now.
(c) WLNE-TV 2018