Former Mayor Joe Paolino buys another downtown building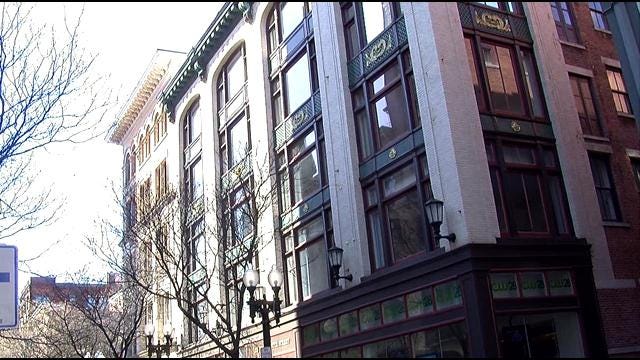 by ABC6 Chief Political Reporter Mark Curtis
The old "Cherry and Webb" building at 275 Westminster, downtown, has a new owner.
Paolino properties with another 2–point–3 million dollar purchase on a street with a lot of foot and car traffic.
"I hope it's a resurgence. What I like is that there is local ownership getting involved in Downtown Providence again. People that have been here all of our lives, who are investing into the city," said former Mayor Joe Paolino, owner of Paolino Properties.
ABC6 Chief Political Reporter Mark Curtis said, "This latest real estate deal comes after a couple of other recent transactions aimed at a resurgence of Downtown Providence."
There has been renewed interest in revitalizing the "Superman" building.
And Paolino Properties recently bought three buildings nearby.
With students from four universities in the area, the former Mayor sees growth potential.
"I think that's going to continue. See more students downtown, I think that is extremely helpful for the vibrancy, but that also brings private businesses.
People we talked with downtown are excited.
"I think it's a good idea. I'd love to live down here. They should make more apartments," said Talia Perry, who lives in Warwick, but shops in Providence.
I'd much rather see the place come to life again, you know," said lifelong Providence resident Joe King.
The downtown revitalization, will also include revamping the city's transit hub at Kennedy Plaza.