Former 'Mr. Doughboy' prepares to re-open with a new name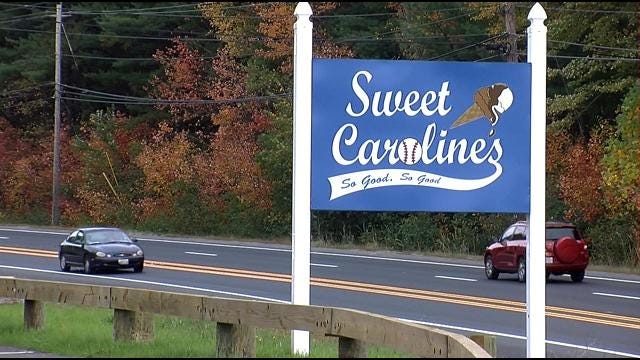 By: Melissa Randall
mrandall@abc6.com
A Northern Rhode Island landmark that was sold at the auction block is getting a second chance. The old "Mr. Doughboy" is preparing to re–open with a new name. There have already been a lot of big changes. The familiar red barn on Broncos Highway in Burrillville is now yellow, and the once defunct attractions are back up and running.
"I used to come here as a kid. And I said wow this looks like a great place to do some family stuff. I can't let this just go away and be a fast food restaurant, said Phil Oakley.
Site unseen, Rhode Island native Phillip Oakley bought the road–side landmark at auction.
About nine months, half a million dollars and a ton of elbow grease later "Sweet Caroline's" as it is now called is getting back in the swing of things.
"I feel like families are going to have a great time here and its going to bring a lot of people closer together," said Caroline Oakley, Phil's daughter, who will be learning the family business.
Many of the old favorites, like the batting cages, go-karts and miniature golf will stay.
But there are also a lot of updates like Wi-Fi, added parking, and there will be a new menu.
"Just kind of anxious really, to get into the full swing– a little bit of nervous hope everything goes smooth," said Clayton Cote, Chef.
The outside entertainment is already open on weekends. The restaurant could be cooking up dishes as early as January, and Sweet Caroline's should be fully open by next spring.
© WLNE-TV 2014
Follow me on Twitter @MelissaARandall